Diego Schwartzman Compares Roger Federer to Soccer Great Lionel Messi
Published 10/22/2020, 2:15 AM EDT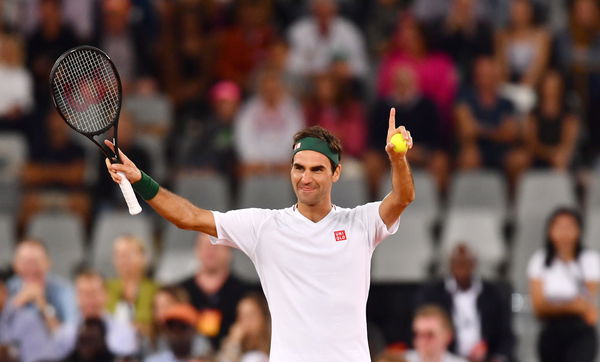 ---
---
Roger Federer's opponents are often left stunned when he plays one ridiculous rally after another. Despite playing him time and again, most of them cannot quite understand Federer's bag of tricks on the tennis court.
ADVERTISEMENT
Article continues below this ad
Diego Schwartzman chose to call the Swiss superstar 'inexplicable'. He also spoke about an interesting similarity between his fellow Argentine and football Superstar Lionel Messi and Federer.
Schwartzman highlighted Federer's ability to play a wide range of shots with the same grip. That, in Schwartzman's opinion, leaves his opponents stunned.
ADVERTISEMENT
Article continues below this ad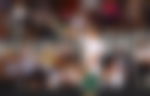 On the similarity between Roger Federer and Messi
"At the tennis level, Roger is inexplicable. He makes all the imaginable blows with the same grip," Schwartzman said in a recent interview.
"He says that, like Messi, sometimes he would rather have fewer options in his hand, have one or two and not ten. When he gets hot he does," Schwartzman said of the similarity between approaches of Federer and Messi.
Schwartzman explained that Federer can play a drop shot, throw high balls, and a 200 km/h pounding groundstroke, all with the same grip. "Technically it is all natural, and it also worked a lot. It is spectacular," Schwartzman expressed.
On his "great relationship" with Federer
The world number nine also threw light on his friendship with Federer. He said they constantly take friendly digs at one another.  When Argentina suffered an early exit at the last soccer World Cup, Federer teased Schwartzman a lot.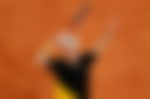 "I treat Roger as if he were my best friend. They have a sponsor pasta brand and I screw them with that. I tell them when they will cook pasta for me (laughs). At the last World Cup, he screwed me with Argentina, so low," Schwartzman said.
ADVERTISEMENT
Article continues below this ad
"We have a constant back and forth. I am very much imitating my way of saying Roger (Rosher), we have a great relationship," he added.
Like Schwartzman, many players on the ATP Tour share a great relationship with Federer. Meanwhile, Schwartzman is yet to score a win over his friend on the ATP Tour. The two men have faced each other four times, and Schwartzman has not managed to win more than a solitary set against Federer.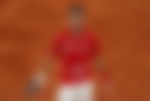 ADVERTISEMENT
Article continues below this ad