"Difficult to Change": Rafael Nadal Opens Up on His Specific Grips and Racquets
Published 03/13/2021, 7:00 AM EST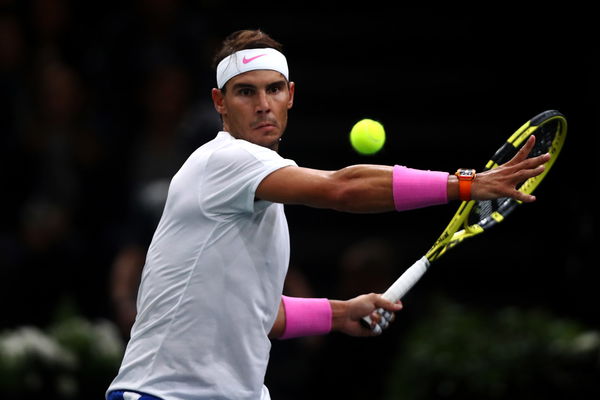 ---
---
Spanish muscle Rafael Nadal is one of the most particular athletes in the world. In fact, he has been using the same tennis racquet from a young age, only modifying it over the years. Moreover, the Spaniard is also known for his ritualistic behavior on the court that he has shown throughout his entire career.
ADVERTISEMENT
Article continues below this ad
In a recent interview with GQ, the 34-year-old revealed the ten most essential things for him. He also explained why he uses only a small grip on his hand.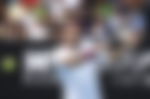 ADVERTISEMENT
Article continues below this ad
Rafael Nadal talks about his racquet and playing with a small grip
Rafael Nadal has been using the Babolat Aero Pro Drive Original tennis racquet since 2005. While he has not changed the racquet's brand, he also does not alter the way he holds it.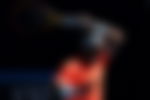 During the interview, Rafa removed his racquet from his bag, and he realized he only had one racquet left in the bag. He explained that all the other racquets are on the stringer because he will play tennis the next day.
I have only one racket inside. Because I am playing tomorrow, all the racquets are on the stringer, getting ready for tomorrow," Nadal said.
Furthermore, the 20-time Grand Slam champion joked that he does not need more than one racquet, anyway. "I don't need more; I am not breaking racquets," the Spaniard laughed.
Moving forward, Rafa revealed that a smaller grip suits his style of play more than a bigger grip. Most importantly, it allows him to add more spin on the ball and more controlled shots.
"I like the small grip because when I have the small grip on my hand, I have better control of what I am doing with the hand. I mean, I can produce more spins than when I have a bigger grip on my hand," he explained.
The Spaniard said it is unlikely for him to play in any other way. "I feel more comfortable like this and (it is) difficult to change after playing like this all my life," Nadal concluded.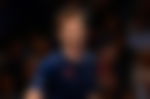 Why did Nadal withdraw from Rotterdam Open and Acapulco Open?
Rafa has been suffering from a back injury since the start of the 2021 season. That is why he even withdrew from the first tournament of the year, the ATP Cup 2021.
ADVERTISEMENT
Article continues below this ad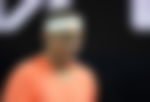 Following that, the Spaniard played the Australian Open 2021 carrying his back issues with him. For the same reason, he had also cut short his March calendar to get ready for Miami Open 2021.
This year, Rafa will bid for a fifth consecutive and 14th overall French Open title. Do you think the 'King of Clay' will continue his saga in Paris?
ADVERTISEMENT
Article continues below this ad