Does Rafael Nadal Have the Best Chance to Win Rolex Paris Masters Title in 2020?
The Rolex Paris Masters 2020 presents another opportunity to Rafael Nadal to improve his record towards the end of a season. The 'King of Paris' has never won the Masters event in Paris and returns to the city on the back of his 13th title just a few miles away at Roland Garros.
However, the current season, in many ways, is different than the ones before. It could very well be Nadal's best chance to win his eighth different ATP Masters 1000 title.
A big difference this year is the scheduling and how it affects recent form and momentum. Just a couple of weeks ago, Nadal won a Grand Slam, albeit on a different surface, in the same city. Usually, that is not the case as the French Open is held in May-June. The 20-time Major champion is fresh off a huge win.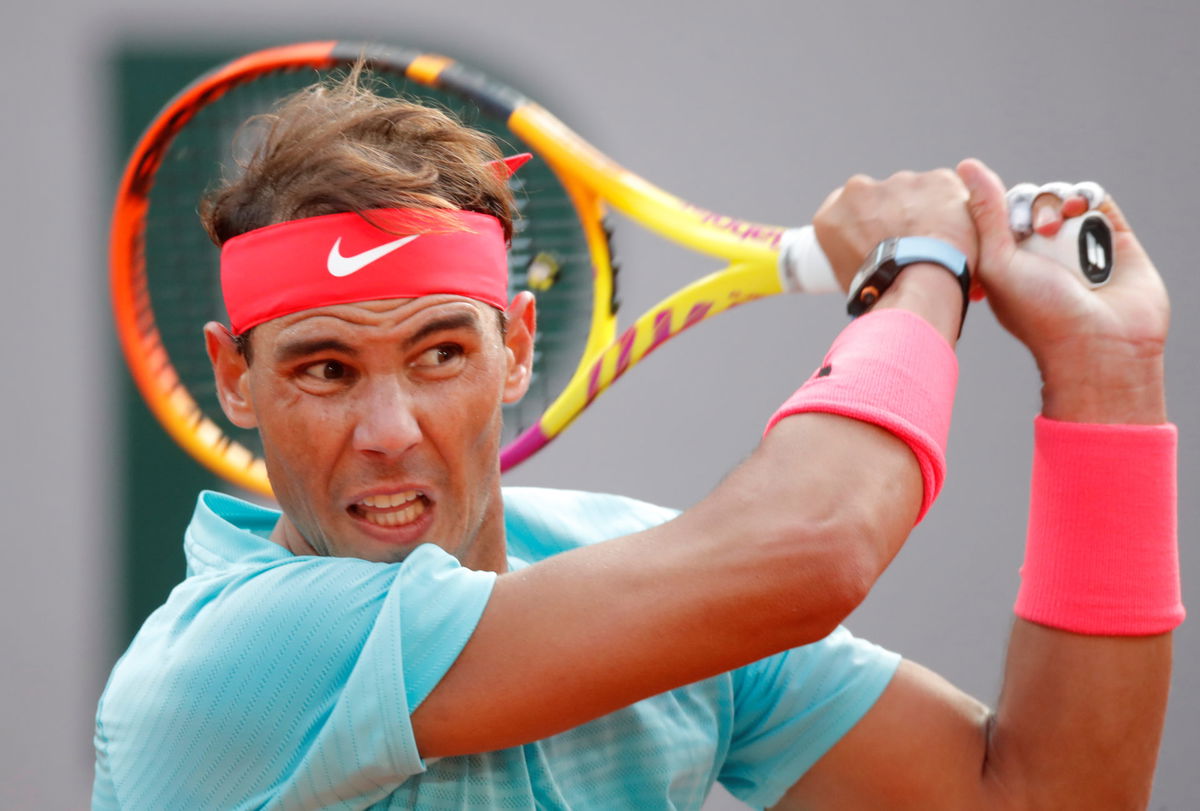 Nadal's top competitors missing at Rolex Paris Masters 2020
The Rolex Paris Masters 2020 is also devoid of some of Nadal's biggest competitors. Novak Djokovic, the man he defeated in the French Open final, is a different challenge on indoor hard-courts. He has one of the most dominant records in such conditions. Djokovic decided to skip the event, giving Nadal the top seeding.
Roger Federer is also absent and will be so at the ATP Finals as well. The next biggest competitor, Dominic Thiem, is also out of the event. He had fitness issues on Friday during his loss to Andrey Rublev at the Vienna Open, which led to his withdrawal.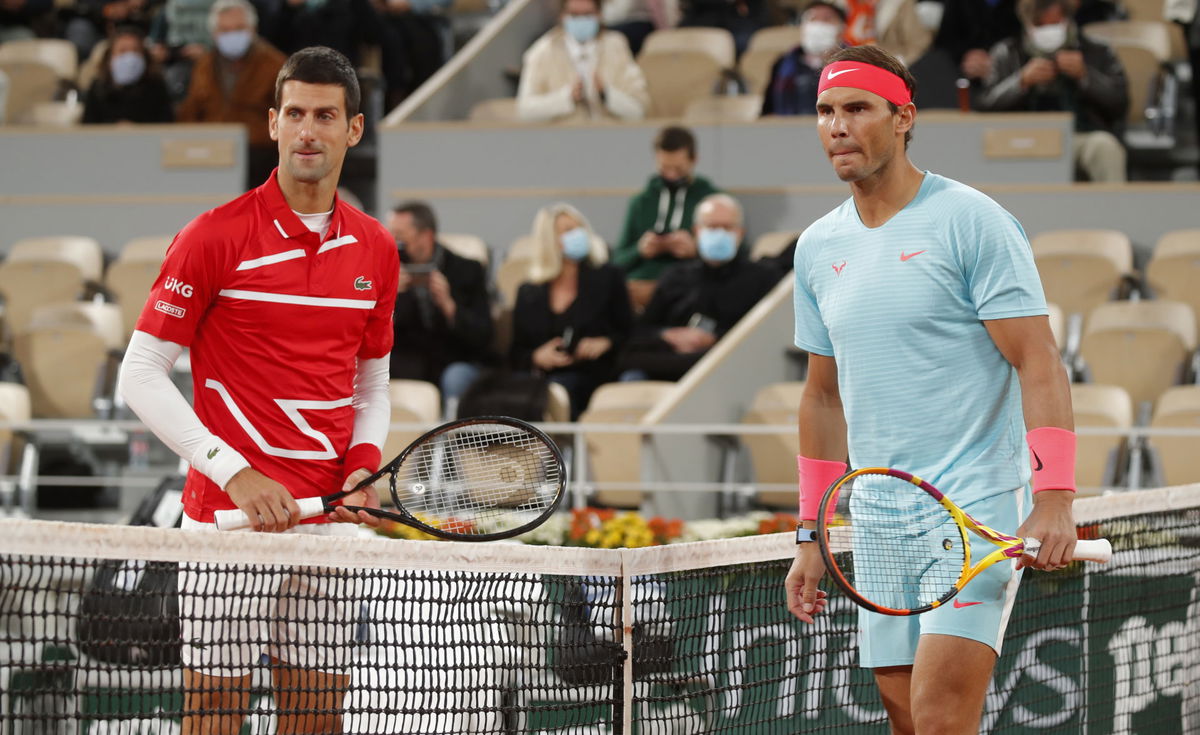 Granted, the absence of his top competitors does make things relatively easier for Nadal. However, it does not make things very easy for Nadal. The likes of Stefanos Tsitsipas, Alexander Zverev, Daniil Medvedev, Rublev, and Diego Schwartzman are all around and raring to win big.
How the draw shapes up for Rafael Nadal
He opens his campaign against either Filip Krajinovic or fellow Spaniard Feliciano Lopez. Borna Coric is a probable clash in the pre-quarterfinals. Eighth seed David Goffin and in-form Pablo Carreno Busta are the other big challenges in Nadal's path. Two in-form players in Alexander Zverev and Andrey Rublev will most likely battle it out in the quarter below Nadal.
Thiem's withdrawal made Tsitsipas the second seed and a Nadal-Tsitsipas final is expected.
Nadal's path is challenging. Most players on his side of the draw can cause him some difficulties under the conditions. However, none so daunting that Nadal is not expected to prevail against.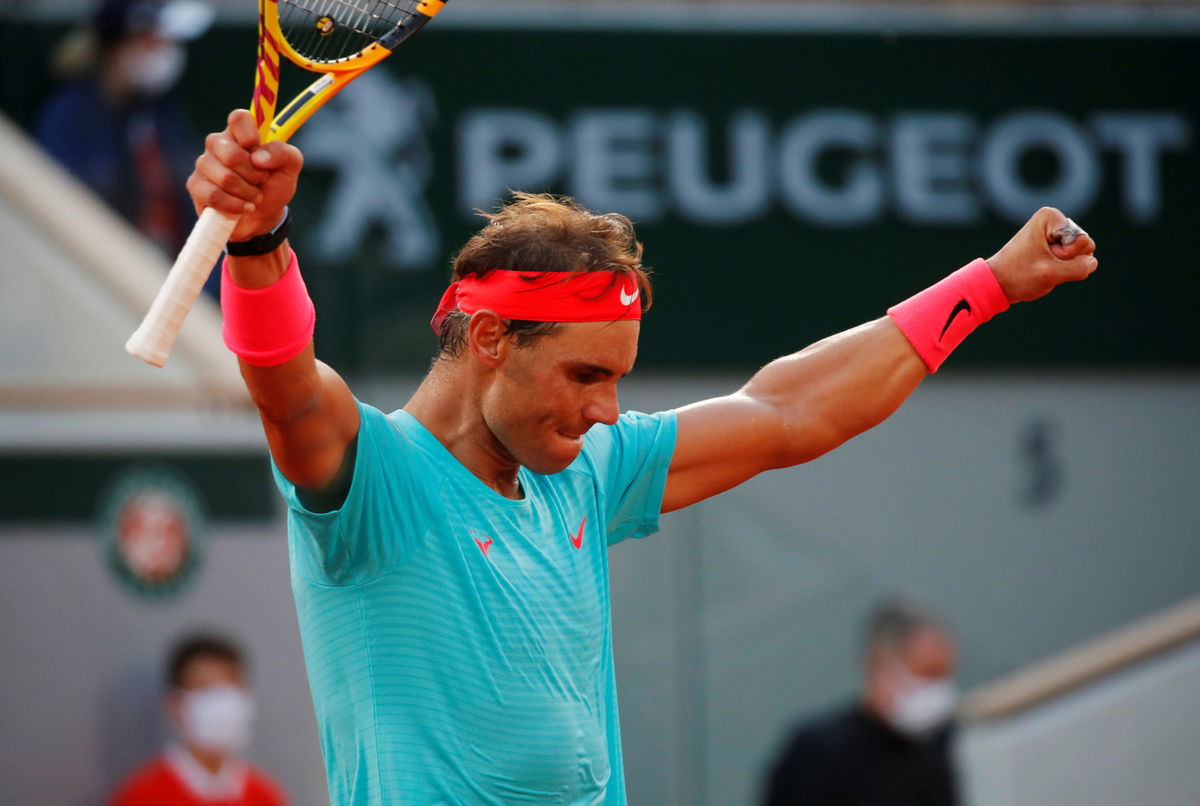 Can Nadal build on Roland Garros momentum?
Another aspect of Nadal's performance at Roland Garros might give him some confidence for Paris Bercy. Although he was playing on clay, Nadal won under conditions that do not suit him usually. He dominated opponents who are comfortable in such conditions in that process.
Nadal enters the tournament needing just one win to become the just the 4th man to win 1000 Tour-level matches in the Open Era. He would also be motivated to build on that feat and catch up to Djokovic in the battle for most Masters 1000 titles (36). The 2020 event presents a great chance for Nadal to finally win at Paris Bercy.
Read more – When and Where to Watch the Rolex Paris Masters 2020?