"Doesn't Need the Money": Former World No.5 Says Novak Djokovic's PTPA is Fighting For the Next Generation
Published 09/16/2021, 6:30 PM EDT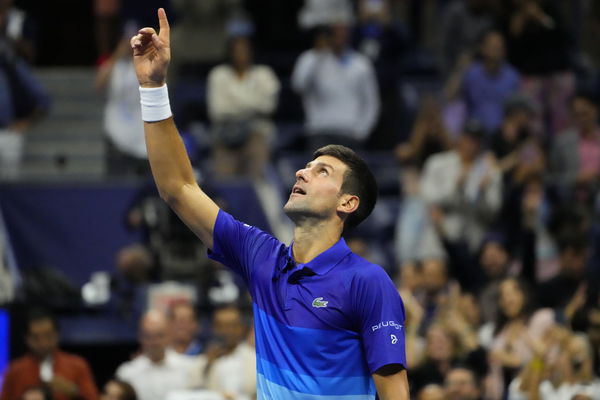 World No.1 Novak Djokovic suffered a humiliating defeat at the hands of Daniil Medvedev in the finals of the US Open 2021. The Russian ended his dream of winning the Calendar Slam in New York by thrashing him in straight sets.
Novak Djokovic and Vasek Pospisil announced the formation of the Professional Tennis Players Association (PTPA), last year during the time of the US Open 2020 only. Its major object was to target reforms such as increased prize money for players and to ensure greater transparency when it comes to revenue sharing. However, the body hasn't earned a legal status as of now.
In a recent article for Sports Illustrated, former World No.5 Donald Dell penned down that Djokovic has not made the PTPA for his own personal good. He believes that the Serbian legend has formed the association to help other players as he already has all the resources.
ADVERTISEMENT
Article continues below this ad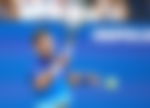 "Djokovic surely isn't doing this for himself. He doesn't need the money, having pocketed more than $151 million in on-court earnings, not to mention the endorsement dollars. He doesn't need the distraction, either," wrote Dell.
Dell clearly stated that Nole is enjoying so much success on tour and thus, he doesn't need to catch any unwanted trouble. As a result, he feels that he is purely fighting to raise the voices of the other unheard players.
Watch This Story: How Roger Federer, Rafael Nadal, Novak Djokovic, Serena Williams, and Others Travel
Donald Dell says that Novak Djokovic wants the best for the upcoming generation of players
ADVERTISEMENT
Article continues below this ad
Dell further highlighted that Nole could have easily stepped aside and let his friend, Pospisil do all the work. However, he is leading the movement from the front where his objective is to ensure that even those who are ranked above 100 in the world make a good living out of the sport. According to the former American player, Djokovic is actually helping the upcoming generation in tennis.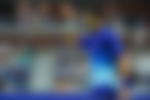 "No one would have blamed him had he stepped aside and let Pospisil do the heavy lifting as he pursued one of the most hallowed feats in tennis, something that hasn't been matched in more than half a century, a sweep of the Australian Open, Roland Garros, Wimbledon and the U.S. Open. But he says with his success has come a huge responsibility, to ensure that the next generation of players, and those ranked No. 150 on down, can make a decent living," added the 83-year-old.
ADVERTISEMENT
Article continues below this ad
After the US Open 2021, Novak Djokovic is likely to play at the Indian Wells Masters 2021. Fans have huge expectations from him and want him to win at least one more tournament before the next season. Will he be able to end the year as the World No.1 player?