"Doing This for a Long Time": Pablo Carreno Busta Downplays Novak Djokovic's Injury Concerns
Published 10/08/2020, 1:28 AM EDT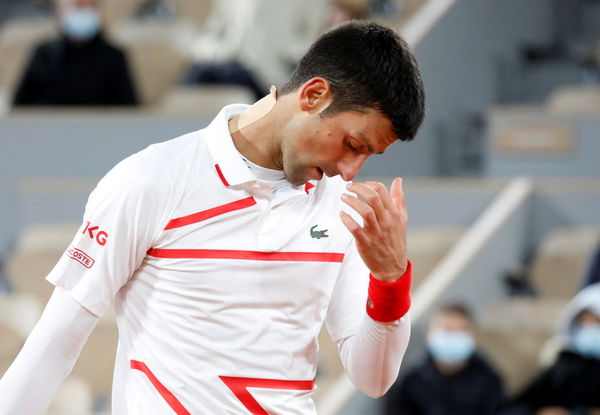 Novak Djokovic survived a major threat on Wednesday and booked his place in the semi-finals of the French Open 2020. What troubled him even more than an inspired fight from Spain's Pablo Carreno Busta was a neck injury that forced him to call for medical assistance during the match.
ADVERTISEMENT
Article continues below this ad
Carreno Busta said that he saw this coming. The Spaniard said that this was typical of Djokovic, who would call for a medical time-out every time things got tough on court.
"Every time the game gets complicated, he asks for medical assistance. He's been doing this for a long time," Busta said after the match. He felt that if their match had continued at the US Open 2020, Djokovic would have called for a time-out there too. "I already knew that. I knew it would happen at the US Open, that it would happen here and what would continue," the 29-year-old said.
ADVERTISEMENT
Article continues below this ad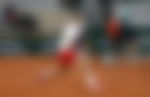 Novak Djokovic explains his injury woes
Busta won the opening set against Djokovic, whose form didn't look too good. The Serb's injuries made matters worse, and he had to call for treatment.  The world number one explained his injury and how it affected his match.
Djokovic said that the issues cropped up during the warm-up before the match. The Serbian player claimed that he came on to the court feeling pain and the situation improved as the match got better. He had certain neck and shoulder issues that bothered him.
Djokovic admits to tough fight from Carreno Busta
Djokovic admitted that  Busta troubled him with his game for the first set and a half. "I don't want to take anything away from his good performance. Especially for set and a half, he was the better player, dictating the play," Djokovic said.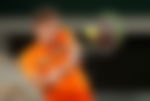 "I was very neutral. I didn't have much of energy really happening in my legs or movement or game itself," the world number one added.
ADVERTISEMENT
Article continues below this ad
Djokovic termed the match as a very close one, despite his eventual victory in four sets. He said, "It was really anybody's game. It was so close. He had his chances. I had my chances."
Djokovic will now face Stefanos Tsitsipas who has been in supreme form in the tournament, aside from dropping his first two sets in round one. Djokovic will need to tackle that match feeling fit and healthy as Tsitsipas will pose a greater challenge.
ADVERTISEMENT
Article continues below this ad