Dominic Thiem Adds His Voice to Back Hawk-Eye Technology at French Open 2020
Published 10/02/2020, 12:26 PM EDT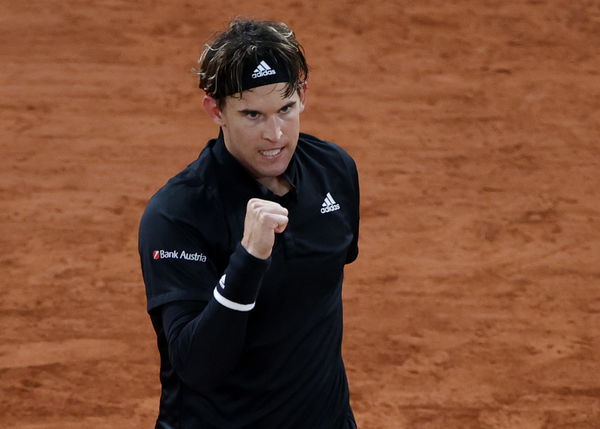 The French Open is the only major that doesn't endorse Hawk-Eye in tennis. The organizers stand firm with their decision to avoid the technology which tracks the line of the ball, making it easy for the players as well as the umpires. There are several voices in favor of introducing Hawk-Eye at Roland Garros, and Dominic Thiem is one of them.
Ever since its introduction in 2006, Hawk-Eye has proved to be beneficial on countless occasions. It helps in spotting the trajectory of the ball through computerized cameras that render a 3D replay of a call. 
However, it stands as an exception in clay courts. One generally can spot where the ball pitched after receiving or conceding a point on these surfaces. Even though ball marks are visible, the chair umpires tend to get it wrong a few times. 
ADVERTISEMENT
Article continues below this ad
Denis Shapovalov's third-round match is the most recent example. The Canadian dramatically exited the tournament in a five-setter against Roberto Carballes Baena. Two wrong calls from the chair umpire infuriated Shapovalov. The 21-year-old even posted a tweet urging the organizers to make use of Hawk-Eye. 
Dominic Thiem calls for a change at Roland Garros and offers 100% support for Hawk-Eye
ADVERTISEMENT
Article continues below this ad
Over the years, we've seen the French Open going ahead without implementing Hawk-Eye to support the players' claims. It is not always easy to predict where the ball landed as the marks sometimes tend to fade away. 
"I would support 100% Hawk-Eye on clay, because at the match from Denis against Roberto yesterday there was a mistake, and then today in my match there was a mistake in my favor actually," Thiem said. His opponent Casper Rudd had evidence on his phone from their third-round clash which proved the case.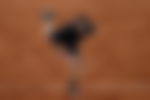 "I mean, it's not the umpire's mistake, because sometimes you just cannot see the mark. It's too difficult, especially after the set break, because they clean the court, they brush the lines, so it's almost impossible to see where the mark starts," Thiem added. 
ADVERTISEMENT
Article continues below this ad
Besides Thiem and Shapovalov, Stefanos Tsitsipas also urged French Open organizers to make use of the technology. The Greek star mentioned that he doesn't "understand" why it has not been introduced till now.