"Don't Always Agree": Novak Djokovic Opens Up on Father's Interviews After Routing Jannik Sinner at Monte Carlo Masters 2021
Published 04/14/2021, 1:04 PM EDT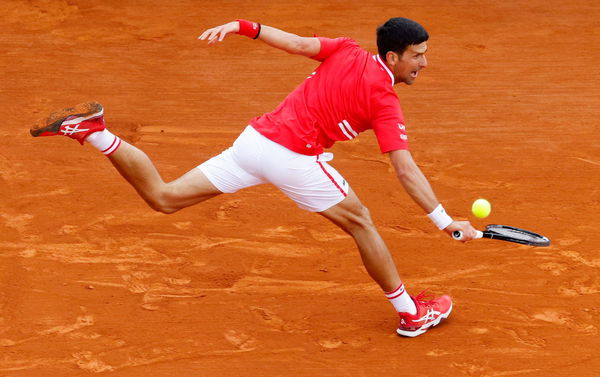 ---
---
Novak Djokovic has opened up on his father's interviews, which have often not gone down well with the tennis fraternity. Back from a two-month break to heal an abdominal muscle tear which he sustained during his heroic surge to a record ninth Australian Open title this year, the Serb showed no rustiness and underlined his title credentials at the Monte-Carlo Masters with a straight-set over Jannik Sinner on Wednesday.
ADVERTISEMENT
Article continues below this ad
Speaking to reporters after recording a facile 6-4, 6-2 win in the third-round clash, the current World No.1 said he draws a lot of strength and support from his father.
He added that his old man is known to speak his mind and he can't always control what he says.
ADVERTISEMENT
Article continues below this ad
Novak Djokovic vows to stand by his father after comments on Roger Federer
Djokovic was quick to add, though, that he doesn't always agree with what his father says.
"I love him, he is a great support of mine. I can't control what he says, everyone has a right to speak his mind, but I don't always agree with everything he says," said the 33-year-old, who recently broke Roger Federer's record for the highest number of weeks as No.1.
His father, Srdjan, recently courted headlines with a claim that Federer had attacked Djokovic when he was about 18 or 19 years old, as he feared losing his preeminent status in the game to him.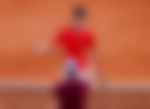 Srdjan added that he realized at the time of the alleged incident that the Swiss, while being a champion tennis player, was not a very good person.
Djokovic said his father is "passionate" and wants to "protect" him and hence, he will always "stand by him".
Jannik Sinner says he is under learning to understand situations and playing accordingly
Sinner, meanwhile, shared his thoughts on his Monte-Carlo defeat, saying that he is learning the art of understanding a match situation and playing accordingly.
ADVERTISEMENT
Article continues below this ad
"I think the biggest part where I have to learn is to understand the right situations in every match, not go too much or too slow, all the rest," the 19-year-old Italian said.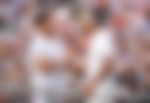 ADVERTISEMENT
Article continues below this ad
Runners-up at this year's Miami Open, Sinner said it's about understanding the situation and that's what he's trying to get more skilled at.