'Don't Know if He is Actually Injured': Stefanos Tsitsipas Reacts to Novak Djokovic's Gruesome Injury
Published 02/13/2021, 4:23 AM EST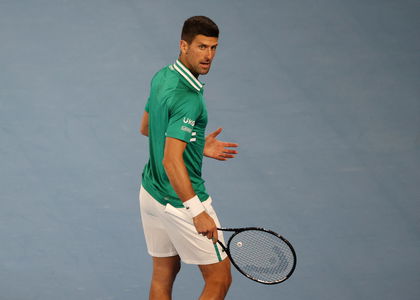 ---
---
The Australian Open 2021 has been presenting fans with a lot of exciting moments as well as scary ones. Day 5 saw Novak Djokovic battle through a nasty injury to get past his third-round opponent in Taylor Fritz.
ADVERTISEMENT
Article continues below this ad
While there's still a lot of uncertainty surrounding the Serb's fitness for the remainder of the tournament, his fellow competitors offered their views on the same. 
The news about a possible retirement spread like wildfire. He's the clear favorite to win Australian Open 2021, and a premature exit would certainly be a tough pill to swallow for fans and pundits alike. 
ADVERTISEMENT
Article continues below this ad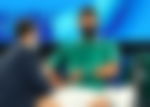 Stefanos Tsitsipas received a question about Novak Djokovic, and the Greek player expressed his honest opinion about the match.
Djokovic took a two-set lead against Fritz, after which the injury stuck and forced the 33-year-old to concede a couple and make it a five-setter. 
"I didn't watch the match. I think it was too late," Tsitsipas said. "Bedtime for me. I hear he played really well in the fifth. I don't have much more information.
"I heard he was kind of injured. I'm not even sure. It happens to everyone. I don't know if he is actually injured."
Daniil Medvedev made motivational remarks about Novak Djokovic
Novak Djokovic is injured, and there's no hiding it. The Serbian has a match tomorrow against Milos Raonic, but he didn't train today which was confirmed by his coach Goran Ivanisevic.
Furthermore, the abdominal tear might keep him out of the rest of the tournament as well. While there are a lot of ways this scenario might play out, a glimmer of optimism still exists because it's Novak Djokovic!
Everybody has faith in him to endure and get back to his best, and that includes Daniil Medvedev! "I definitely, yeah, just saw that he was in pain," said Medvedev, who mentioned he went to sleep during the fourth set of Djokovic's match.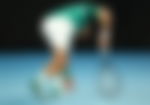 "So I was surprised when I saw him winning. That's why he has 18 Grand Slams. That's why he's amazing," Medvedev praised Djokovic. 
However, Daniil Medvedev has no pressure for now as he's placed in the bottom draw. He won't face Djokovic anytime soon, until the finals, that is.
ADVERTISEMENT
Article continues below this ad
But Medvedev isn't happy with the fact that Djokovic is suffering an unfortunate situation at the moment and said that it's "never good to see a player injured."
An official confirmation on Novak Djokovic's condition is yet to be released, and his fans will have their fingers crossed. Even Tennis Australia's chief Craig Tiley is extremely confident about Novak's resilience to keep going.
However, only time will tell if Djokovic will continue his hunt for a record-extending 9th Australian Open crown. 
ADVERTISEMENT
Article continues below this ad