'Don't Know if He Is Going to Continue to Play'- Bjorn Borg Makes a Surprising Claim About Rafael Nadal
Published 03/17/2023, 12:36 PM EDT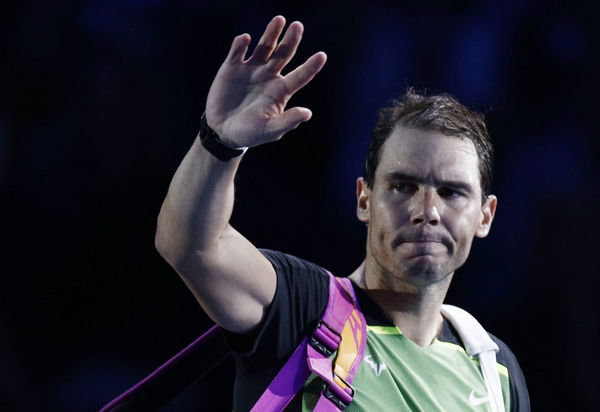 The experience of seeing Rafael Nadal play this year and last year at the Australian Open has been strikingly different. Last year was exciting, everyone was on the edge of their seats as Nadal went on to win the title. However, this year, the initial excitement was quickly followed by disappointment as he bowed out of the tournament in the early stages. The injuries have significantly affected his performance. Evaluating all this, Bjorn Borg has made a grave statement about Rafa's career.
Rafael Nadal has dominated tennis for so many years and now seeing him take the back seat is something that tennis enthusiasts are not ready to make their peace with.
Bjorn Borg makes a concerning statement on Rafael Nadal's career
ADVERTISEMENT
Article continues below this ad
The Spanish tennis legend last played in this year's Australian Open. Since the beginning of the match against Mackenzie McDonald in the second round of Australian Open, fans noticed the trouble Rafa was facing. The defeat was disheartening but what broke the fans of the hearts was the reality. Rafa was struggling with a hip injury.
Multiple injuries are now affecting his game and this shows that his playing years might come to an end.
In a podcast with Jimmy Connors, Advantage Connors, Swedish tennis legend Bjorn Borg shared his views on the future of Rafael Nadal.
Jimmy Connors looked upon the prevailing conditions in Nadal's life and stated, "Rafa, no he's not here. He's hurt. He's got a family now. So life changes."
Talking about his equation with Roger Federer, Novak Djokovic, and Rafael Nadal, Borg said, "Good friends. They are very good friends of mine. All these guys."
Taking up Rafa's matter, he continued, "Rafa might play this year. Then (Next) year I don't know if he is going to continue to play because his body… he is hurt."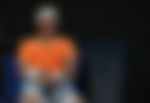 This has been quite evident as we have seen him struggling through multiple injuries last year. Despite facing all these injuries, Rafa stepped up onto the court and won two Grand Slam titles. However, this year things have not been working out in a similar manner for him.
Borg is not the first one to express such views about Rafael Nadal. The player himself cast some doubts over his injuries last year.
ADVERTISEMENT
Article continues below this ad
Rafa on being uncertain about his time on tour
Last year was amazing for both Nadal and his fans. He secured the 22nd Grand Slam title after winning the French Open. However, the persistent foot injury that troubled him last year made him anxious.
In an interview with Movistar+, he stated he is uncertain about how long his foot injury is going to persist. And even though his mentality and tennis are still strong, the constant pain can become a hurdle in his career.
ADVERTISEMENT
Article continues below this ad
WATCH THIS STORY: 'Why Is His Brother Taking a Video..Sweet Home Alabama?' – Tennis Fans React Hilariously to Unearthed Novak Djokovic Underwear Photo
Many prominent voices in the tennis realm thinks that The Spaniard might retire soon. But the question is, how many more Grand Slam titles can he secure before he bids farewell to the sport? Can you make a guess? Let us know your views in the comments below.