"Everything in the World of Tennis Depends on Him": Novak Djokovic's Father Declares Him the GOAT
Published 03/23/2021, 12:07 AM EDT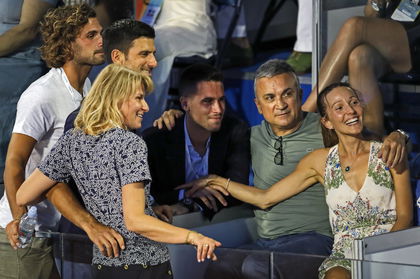 ---
---
Srdjan Djokovic, the father of Novak Djokovic, has been a constant voice of support for the Serbian ace. Now, he has declared his son as the greatest-of-all-time ahead of Roger Federer and Rafael Nadal.
ADVERTISEMENT
Article continues below this ad
Previously, Srdjan even took a dig at the Swiss maestro and the Spaniard for their lack of support for Novak. He also claimed that Djokovic was "God-sent" for the people and the nation of Serbia.
The Sr. Djokovic even provided stats to back his claim.
ADVERTISEMENT
Article continues below this ad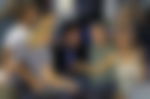 Novak Djokovic's father puts him in the Tiger Woods-Michael Jordan category
Firstly, Srdjan answered the interviewer's question about whether Novak Djokovic had the tendency to become the best of all time. To this, Srdjan said, "I think you have the wrong question, he has no tendency, he is already the best of all time."
To illustrate his point, Srdjan listed the number of weeks Novak had spent at No. 1, head-to-head matches, and the number of Masters titles. Furthermore, he claimed that Novak would even win another two Grand Slam titles and the Olympic gold this year.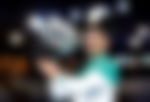 The World No. 1's father said that his son was a prominent figure in tennis and claimed, "He is the best, and everything in the world of tennis depends on him. He can lose, but not because his opponent outplayed him, but because he allowed his opponent to beat him." 
Novak, who withdrew from the Miami Masters, has begun his preparations for the upcoming clay-court season. If he beats Rafael Nadal in Paris, he will earn an altogether nonpareil status in tennis.
However, his father believes that despite his arch-rivals, the 33-year-old belongs in the Tiger Woods and Michael Jordan category and said: "Well, an English journalist said last week, even though they are his fierce opponents, that his rivals are no longer Federer and Nadal, but compare him instead to Tiger Woods and Michael Jordan. He's that category for your."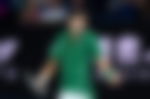 Which tournament will Novak Djokovic play next?
Novak Djokovic was the last of the big three to withdraw from the coming Miami Open 2021. It will be the first Masters 1000 event after the Paris Masters 2004 that will happen without the big three.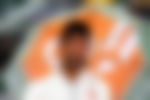 However, the Serbian has started his training for the clay-court season. He will resume his 2021 season at the Monte-Carlo Masters starting on April 11. Following that, Djokovic will play a home tournament in Serbia.
ADVERTISEMENT
Article continues below this ad
The clay season will conclude with the 125th edition of Roland-Garros, where Nadal will defend his title. Do you think Novak will win his second French Open this year after 2016?
ADVERTISEMENT
Article continues below this ad