Ex-coach Boris Becker Exposes Reality Behind Novak Djokovic's Persistent Injury at Australian Open – 'Novak Can Grit His Teeth..'
Published 01/22/2023, 2:39 PM EST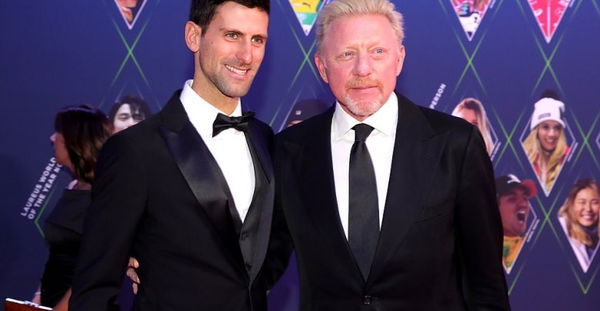 The accusations about Novak Djokovic faking his injury are gruesome. Tennis enthusiasts on Twitter and Reddit have swarmed posts with comments about Djokovic using the injury as a leeway to get out of the match. Many fans suspect that Djokovic is simply buying more time to gear up for the quarter-finals. This is mainly because of his brilliant performance despite claims of injury. 
Recently, Boris Becker spoke up about these accusations. Not only does Boris think these allegations are invalid, he also believes in Djokovic. Considering that he has coached Novak formerly, his statement is very significant in the matter. While Novak fans side with Boris, a part of the tennis community still has its doubts. 
ADVERTISEMENT
Article continues below this ad
Novak Djokovic is accused of overplaying his injury 
Djokovic suffered a hamstring injury at Adelaide before the Australian Open. He kept his chin up and played matches while the injury got worse, and has managed to give his best shots even in pain. This has led fans and his opponents to believe that he might be overplaying his injury.
Becker isn't in sync with fans and opponents, seeing Nole's injury as a facade or a trump card. He dismissed the assumptions as rubbish and claimed that Nole would never fake an injury. Having been with him for many years, Becker is quite accustomed to Djokovic's mindset.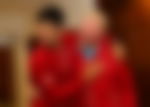 "Sometimes you think he's bluffing or can't finish the game. It's a bit of heaven and hell…But Novak wouldn't behave like that if he had nothing," said Becker during an interview with Eurosport. 
Read more:  Novak Djokovic Fans Lash Out at 'GOAT' of Excuses' Rafael Nadal as They Urge Him to 'Stop Crying' Over Injury Complaint
The former German tennis player who reached a career-high of world No. 1, coached Novak for 3 years. In the interview, he talked about how Nole has been susceptible to injuries on his leg/foot for quite some time now.
Becker continued, "I've known him for a long time and I know that he has problems with his thigh."
He also feels that Djokovic's expertise at Grand Slams comes in handy while managing an injury on court, as he said, "Novak can grit his teeth when it comes to important points, but he also lets it go in less important moments."
ADVERTISEMENT
Article continues below this ad
Nole's Australian Open 2023 so far
Djokovic's last match with Dimitrov ended badly for the Bulgarian star. Dimitrov was brutally slayed in straight sets by Novak in the third round. This AO also saw a lot of controversy around Djokovic, especially with the "lynching" incident.
Next, Djokovic will focus on his match against Alex De Minaur, that is scheduled to take place on Monday. If he wins the fourth round match, he will earn a spot in the quarter-finals and that's exactly what the Serbian legend's fans are waiting for.
ADVERTISEMENT
Article continues below this ad
Can he win an unprecedented 10th Australian Open title? Let us know in the comments. 
WATCH THIS STORY – Hilarious Meaning of Roger Federer, Rafael Nadal, Novak Djokovic, and Serena Williams on Urban Dictionary!