Exclusive: Former World No.1 Juan Carlos Ferrero Opens up About Coaching Carlos Alcaraz, Rafael Nadal's Retirement, and Roger Federer
Published 03/04/2023, 5:00 AM EST

Follow Us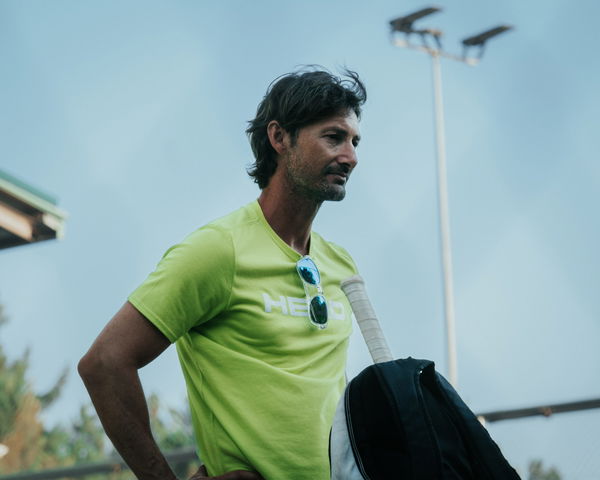 Former Spanish tennis player Juan Carlos Ferrero is currently best known as the coach of the 19-year-old tennis sensation Carlos Alcaraz. However, Ferrero himself was a great tennis player, as he once took the Spanish flag to the top of the world tennis rankings. In 2003, he won his first-ever Grand Slam title at the French Open beating Martin Verkerk in the final. In the same year, he also achieved his career-high no.1 in the ATP rankings.
America's Favorite Video Today
Apart from winning the French Open in 2003, Ferrero was the runner-up in the 2002 French Open and in the 2003 US Open. The US Open loss came against the American tennis legend Andy Roddick. Nicknamed as 'Mosquito', Ferrero also won 16 career titles, including 4 Masters 1000 titles. Interestingly, all four of his Masters 1000 trophies came on red soil.
ADVERTISEMENT
Article continues below this ad
After retiring from tennis in 2012, Ferrero started to focus on his academy, which is in Alicante, named Juan Carlos Ferrero Tennis Academy. Then, he shifted his focus toward coaching and joined the German tennis player Alexander Zverev's camp in 2017. However, their pairing lasted only eight months and both of them decided to part ways in February 2018. In an interview, Ferrero questioned Zverev's professionalism, and he also mentioned the difference in their mentality.
Then in 2019, Ferrero found his perfect pupil in Alcaraz, who shared the same views as him. Notably, Alcaraz was only 16 when the 43-year-old Spaniard took him under his wing. Safe to say, he changed the young Spaniard's career completely, as he won the US Open in 2022. Moreover, Alcaraz also became the World no.1 last year. Together, they have won six trophies, including the Miami Open and Madrid Open in 2022.
Juan Carlos Ferrero took a bet on a 15-year-old Carlos Alcaraz in September 2018

Fast forward September 2022 – they're both Grand Slam champions and world No.1s pic.twitter.com/udpSPUaqpf

— Bastien Fachan (@BastienFachan) September 12, 2022
During his playing career, Ferrero played against the Big 3 of Roger Federer, Rafael Nadal, and Novak Djokovic many times. He also got wins against every one of them. In an exclusive interview with EssentiallySports, the Spaniard presented his opinion about the GOAT debate. Then he talked about Alcaraz's future and his one regret while discussing his coaching future and Nadal's potential retirement.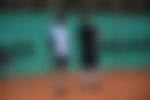 Before coming to the French open 2003, you withdrew from Rome Masters because your arm wasn't 100%, despite the shortcoming you came back in a very short time and won the biggest tournament of your life, how did you manage to pull this at Roland Garros that year while you weren't fully fit? 
Tennis players co-live with pain. It was strange. In 2002, I suffered a lot while competing in Roland Garros and before starting it seems that something similar would happen in 2003, but the truth is that I was feeling incredibly well. I hadn't physical problems during the tournament and of course that helps me a lot on winning.
You were World No.1, a Grand Slam champion, and won enough titles on the ATP tour. Are you satisfied with your tennis career? Does it feel fulfilled or do you have any regrets? 
It probably happens to a lot of tennis players: Taking the look back now, I feel I could have won more titles by changing few things but I don´t have regrets. I enjoy my tennis career and I reached amazing things.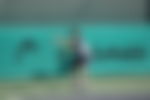 At US Open 2003 you defeated big players (Lleyton) Hewitt and (Andre) Agassi en route to the finals, and eventually, against Andy Roddick, it was tough to handle, as you lost that bitter Slam final, does that loss hurt you?
We had really bad weather those weeks. I play too much long matches in straight days due to the rain. No one likes to lose a final. I was pretty motivated for it. Once you win so good players, reaching the number 1 in direct match against Agassi, but I was clearly tired. Andy was playing at home at an amazing level. Most of the matches were in straight sets, except in semis I think. He clearly reaches the final in a better physical state. I remember that tournament without regrets. I did a really a great tournament.
You have had a pretty successful career as a tennis player. What motivated you to start your academy, coaching career, and travel the world with tennis players? 
I didn't start the Academy. It worked different than others that when retire open an academy with their name. It wasn't my academy but my coach. I was raised there from the beginning. We grew together. It becomes bigger as I start winning and support the investments. Nowadays, I'm living at the academy with my family. Is part of me. I love to meet the players that work now there and help them to pursue his dreams as it happened to me once.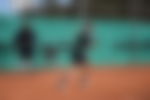 How do you manage your academy in Spain, simultaneously traveling the world as a coach? 
The Academy has a solid and experience staff. They work really hard and ensure all works as we want to. It's like when I was a tennis player, choose a team and have confidence in it; that's key. When I'm out I have confidence on the work they're doing and when I'm at home I can help them and check to keep going on.
How did the partnership between you can Carlos Alcaraz begin and why did he prefer your academy over his father's academy in Murcia? 
Carlos' father runs a club in Murcia. The school is nice and they teach well. He is pretty good and leads the training of Carlos when he was young but try to differentiate. He separates his work and his son's development from him being a father. I think that's smart. When Carlos was evolving and ready for a jump, he deposit that faith on us. A place where his son was able to develop properly all aspects of his tennis. The academy is much more than just a coach. We've got all what a player needs to be professional; physio, psychology, fitness, experience in the circuit…
Also, you were coaching Alexander Zverev in 2017, and recently he made a comeback after facing a career-threatening injury at French Open. Do you think he can be back at the former level? 
I think he have all the necessary skills to be back on the top. Injuries affect the player and he should have patience. It's a shame because he was truly playing at an amazing level and the injury stops him. I hope he can be back at his best the soonest.
You held the Spanish flag in tennis, after you, Rafael Nadal came in, also Spanish tennis has been doing so well with Paula Badosa, Carlos Alcaraz, Carreno Busta, etc… What is Spain doing differently to cultivate the best players in the world?
There are many clubs with high-level schools, many tournaments, great coaches and good players since you're young. There's a lot of motivation when you're playing good matches during all the year since first round and in many tournaments.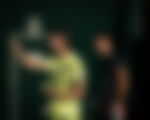 What do you think about Nadal and Alcaraz's comparisons with Alcaraz winning a Grand Slam last year? Do you feel the change of guard finally coming in tennis? 
Nadal won two Grand Slams last year. That's a lot. If he keeps being competitive, there's no hurry for him to retire. He is playing less, but if he keeps being competitive when he does, why should we speak about retirement? I wish Carlos can compete with Rafa and Novak as much as possible. It will make him better. He regrets hadn't been able to compete against Roger (Federer). Me too.
Now World No.1 Novak Djokovic will be playing the remaining 3 Slams in 2023, so how can Carlos Alacaraz stop Djokovic at Slams?
We'll try to find our way. There's other great players that Carlos will need to stop if he wants to win another Grand Slam. Of course, Djokovic is the main favorite opponent to beat.
ADVERTISEMENT
Article continues below this ad
You have played the Big 3 multiple times, and you have won and lost against all three of them. According to you, who is GOAT?
I think none of them will be as good as they are without the others. All of them have reached amazing things. It's crazy to think on all what they've done. It's an argument with no right answer. I love it.
Finally, one personal question: How long do you wish to keep traveling as a coach?
ADVERTISEMENT
Article continues below this ad
As long as I feel motivate with a Project and if I'm able to conciliate it with my family, I'll keep traveling. Anyhow, I will be always looking to support tennis players, and if traveling so much isn't an option some when I know that I can support the players of the academy without traveling much and that's something I like too.
Watch This Story: Serena Williams' former coach Patrick Mouratoglou slapped for his controversial take on Roger Federer and Rafael Nadal
Providing feedback will help us make your experience better.
Enjoyed Your Read? Let us know how likely you are to recommend EssentiallySports to your friends!
Edited by: