EXCLUSIVE: Holger Rune Opens up on His US Open Match Against Novak Djokovic and His Breakthrough 2021 Season
Published 12/17/2021, 10:31 AM EST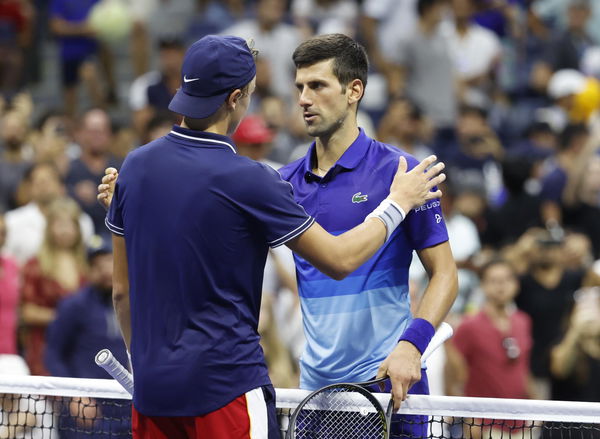 ---
---
Holger Rune, the Danish no.1, has slowly been making a name for himself on the men's circuit. In 2019, Holger won the French Open boys' singles title, beating American Toby Kodat in the final. He turned pro in 2020 but was propelled to the spotlight at this year's US Open.
ADVERTISEMENT
Article continues below this ad
Rune entered the US Open main-draw after a successful qualifying campaign. At his first ever Grand Slam appearance, Rune faced 20-time Grand Slam champion and the overwhelming favorite for the title, Novak Djokovic. In a match which was expected to be a breeze for the World No. 1, Holger gave an extremely good account of himself, forcing Nole to drop a set before eventually losing 1-6, 7(7)-6(5), 6-2, 6-1.
The 18-year-old rising star sat down for an exclusive interview with journalist Vivek Devane of EssentiallySports to talk about his breakthrough season, what it felt like going up against one of the very best in the business, and much more. 
ADVERTISEMENT
Article continues below this ad
How are you doing? Where are you right now? Are you still enjoying the offseason or training? What's up with you right now?
I'm doing my preseason now, preparing for the next year. So I've had a lot of practices here this week, actually, today's my off day, so I'm enjoying it. But you know, it's been a lot of work and still have a lot of work to do. So I'm excited for next year and have been practicing with some great players here and working on my physical ability. So we'll be well prepared for the Australian Open next year.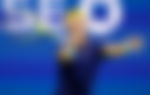 So have you decided on which of the tournaments will you be playing before the Australian Open? 
I haven't really decided yet, depends which one I get closest to get into in the main draw. Currently, I'm seven out of Adelaide and eight or something out of Melbourne. So, I think it might be Adelaide, but we'll see. Right now my goal is just to be as well prepared for the Australian Open as possible, because that's the goal there to do well.
Before I get into the awesome season that you've had this year, I'd like to take it back a little bit. Would you just give us a little bit of background there as to why you chose tennis at such a young age? And in a country where you didn't have many players to follow growing up.
I started when I was six years old, and my sister she started also playing tennis. So I came to try it. And I thought it was a lovely sport, I always enjoyed playing and still do, thankfully. So it's for me, it's just the best sport. And, I've always lived in Denmark and been practicing there. And, Denmark is not a big tennis country or anything, we had (Caroline) Wozniacki but then otherwise we have no tradition or nothing in Denmark with tennis.
So from a young age, I traveled a lot, traveled to play a lot of tournaments in Italy, France, to compete against the best guys, even in my age, or an age over so. So that's probably very helpful for me, because I earned a lot of experience already back then. And can also use it now because nothing is really new to me, because I've been playing all the slams, even though it's only one time as a senior still, you've been there in the environment. So it's a great feeling. 
How was the experience been training at Mouratoglou Academy? It's been a few months from now that you've been training there. So meeting up with the big names such as Tsitsipas you know, watching Serena Williams as well train there. So how was the experience overall been there?
Yeah I think, it's the best academy in the world, if I should say. I think we have all the facilities here, we have pretty good weather. Now you know, it's winter here. So, for me, it's the perfect place. And I feel always very welcome when I'm coming here and there's really good players in the offseason, both here and in Monaco. So we can go back and forth to practice with some of the guys here, like Medvedev and Felix, these top 10 Guys, so for me, it's the perfect place to be for practice. I can't ask for more; you have everything here. So that's wonderful.
You've also practiced with the big names at the ATP Tour finals. You've also taken a set off of Novak Djokovic this year. How did that experience inculcate into your new routines? How much did you learn from that experience, playing in front of such a huge crowd? One of the biggest stages in the world and how were your nerves there on that day against Djokovic.
I was obviously very nervous. I was very excited for what was going to happen because after I qualified for the main draw, I found out in the evening that I was playing him in like four days, so I had a lot of time to think about it and prepare myself and it was good and bad in a way because then I had too much time thinking but honestly, I had time to also mentally prepare myself for what was gonna happen.
Obviously, in the beginning, a bit of nerves, but I think it was good tennis from both actually even though the score was 6-1 and then I told myself to play more freely and you know, I played more aggressive, took my chances. And I think already, in this age as an 18-year-old, to take a set is a great achievement. Something I can be proud of and build on, which I did afterwards.
It's great to also try to compete against these guys in matches not only in practice, because it really shows what their level are. But also, they're not Gods so they make mistakes, they take some weird choices on the court because they're also nervous, they're also human so it was really interesting to play them and inspiring as well.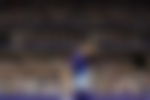 I'd like to talk more about the human aspect of those giants; for so long, almost two decades, these three people have dominated the ATP tour. It's been really difficult for the rest of them to topple them, but the kind of mentality that you have been talking about right now, that they make mistakes, they're humans. So what do you think, when is this domination of tennis going to end? Or are you guys going to step up this year?
Well, that's the plan. I hope so, I hope the young guys will, also me. I'm telling myself also to come and take over and see some new guys up there. We already seen some new guys like Zverev, Medvedev even though they've been on tour for a while now. But still, it's just great not to see Roger, Rafa all the time, and Novak, even though they're probably the best of our sport.
We miss those matches when they play against each other. But it's good fun, also for the audience, to have some new blood into it and, and some new energy for sure. Also, for us, it's fun, because we're so young and we've always looked up to these guys and looked up to those tournaments to play them. And now we're finally here. So it's about giving everything we have and really do as well as possible.
In a recent interview, you said that you and (Carlos) Alcaraz are the budding rivalries in the young generation. So could you talk a little bit more about Alcaraz? And how he probably brings the best out of you and pushes you to try harder during the practice sessions?
Yeah, I've seen for sure, he's been very quick from juniors to seniors, he's been doing it amazingly. We've obviously played a lot of times against each other, both in juniors, and now first time on the tour. And I think, will definitely not be the last one. And as you say, it's good that we can push each other; when I was a junior, I was maybe a little bit better than him, then he overtook me a little bit. So it's good pushing each other.
And I think that's important even from a young age, you also have (Lorenzo) Musetti up there. And we're all good friends, we practice together; we are good rivals in a way. So hopefully, that will be the next one, two, and three on the tour. 
Speaking about your own personal goals; have you got any goals for the next year? Or is it just short-term goals like you said, looking at Australian Open? Have you have you got any big goals for the next season? 
Yeah, I mean kind of both; I had the short-term goals, what I want to achieve, and then I have the overall goal with my coach, ranking goals, how many points I need to have, blah, blah, blah. 
For this year, it was obviously top 100 and now I was 103, but it was good enough for me, that was what matters the most. Initially, it's about coming in and playing regularly on the tour and see if I can; my goal, my personal goal is to win ATP 250 before this summer, and after that be able to win ATP 500 or up; so that's my goal for this year.
WATCH – When Serena Williams Broke Down During Her Wedding
Any particular ATP 250 tournament that you're targeting this season?
I have played only a few. I played a couple so, I really liked the South American swing as it was great and also Kitzbühel I enjoyed and Metz in France, and I have pretty good memories from those tournaments. I did pretty well. So it's probably going to be one of the tournaments that I already know, because I've been there and will feel confident in. 
You've also won the Roland Garros in your juniors, and is that your favorite surface? Is clay the surface you prefer to play on?
No, it depends, like sometimes it's clay, sometimes it's hardcourt. I don't really know. I mean, I've probably done my best results in clay, but still I have been playing so much more in clay than hardcourt. So you know, that's probably why, but during the hardcourt tournaments, I got my first challenger title in hardcourt so I don't know. I don't know what I'm best at. I would probably say myself as an all court player.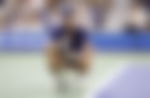 Your game, a lot of aggressiveness that you showed in the second and third set against Djokovic, resembles a lot to the style of play that Federer comes up with. You've also said many times that you're not afraid to back down from the baseline and you'd like to approach the net whenever it's necessary to. So what kind of player are you building yourself into? Is it more towards an aggressive mentality? Or is it towards a baseliner? 
Yeah, I have some good strengths in my game already now, because I have the aggressiveness in my game, but also, I've been playing a lot of matches on clay this year, which helped me to have been grinding through a lot of matches, which is also very important to be able to play on the tour with these guys. Because you can't hit winner on every point against these guys. So it's important to have a bit of both.
What I'm trying to build with my team, and my coach is not exactly Roger, but something from him, stepping in on a return, coming forward to the net, and also be solid, because that's something, for me, it's very naturally to play from the baseline and be very solid from both sides and it's about building something. I would say I have all the shots, but it's just about trusting them and be brave enough to come in at the right time.
Know More – Serena Williams Reveals Her Best Ways To Relax
Is there any one of your favorite shots that you would like to go to whenever you are, let's say, a breakpoint down. You were hitting a lot of inside-out forehands in the Djokovic match as well. So is there a favorite go-to shot that you've got?
I would say either the forehand inside-out or the drop shot down the line I like. Probably one of these is probably one of my best shot. And then backhand cross, of course, like, I can play that all day, I should say.
Another thing I would like you to expand on is the practice sessions you've had with some of the big names. How was it to hit with those players? What difference did you feel in your game and their games? How far do you think you are from them?
It's actually fun. It's a good question. Because now I've been practicing with them, last year in the preseason. And now this year again, and already there, I feel a huge difference. Like what a player I was back then and what player I am now. Now I feel it's so much smaller thing that is different, maybe some physical ability, they're a little bit better, but that's just about time of work and how much work you put in it, and then you'll be up there.
I think it's very small thing and it's really nice for me to see that I'm so close with these guys, at least in practice now. And I know that I've been playing so many matches, so matches is not my problem mentally, so it's just go out there and do the same as you do in practice.
What has been the toughest part of tennis for you right now? Has it been the traveling, has it been the mental side of it, has it been the physical side of it, or the nutrition side; what has been the most difficult part for you?
In 2020, transferring from juniors to senior as my first year, it was not easy in the beginning because all of the guys could play; even 15Ks 25Ks, they could play. They put plenty of balls in the court, not missing, playing deep. You can't really do anything, you just have to play with them and wait for the for the right one; when in a juniors, you kind of got maybe a little bit easier point sometimes. That was probably the hardest time mentally, to really accept, it's really tough to go through them.
Also, coming from the biggest stage in junior to the worst stage in senior, 15Ks and these tournaments, it was difficult. But you have to go through them because if you don't, you're not going to go up, so even there, then the COVID break came, and I was practicing a lot and then already after that I was much better prepared for all the tournaments. And went out there and won, I don't know five future titles, and then was ready for challengers.
The COVID break has kind of been a blessing in disguise for a lot of players. How has this season impacted your overall aspirations? Because it has been such a beautiful season for you. The attention as well; how have you been dealing with the extra attention? The number of fans that have been following you on Instagram; how has that been?
Yeah I think it's great, I like the sport. I like to, as you saw also in the US Open, to play with the crowd and have the crowd on my side, it's a good thing that really motivates me as well and helps me with my game. It's nice to have the fans, I mean, I can't thank them enough because they're so nice, even though you lose the match, they're always nice and things like 'keep going' and 'doing good' and everything.
It's really important to have this support because, of course, you have the support of your team, but it's really nice to know that you had so many people around who only wanted the best.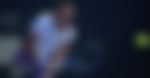 ADVERTISEMENT
Article continues below this ad
Anything you would like to say to your fans before you head into the 2022 season?
I just want to say that I'm so thankful for all your support and I really hope that you're going to continue to support me because it means a lot. I'm going to try to play my best tennis and give 100% effort in everything I play and I hope you will enjoy it.
If you want to catch up on the latest, exciting UTS action live or want to remain updated, click here.
ADVERTISEMENT
Article continues below this ad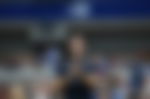 Enjoyed reading this article? Download our exclusive app to get 24x7 coverage, latest memes and social media banter. Click here to download.