Fabio Fognini Predicts Nick Kyrgios Might Face a Similar Disqualification like Novak Djokovic in the Future
Published 09/14/2020, 2:16 PM EDT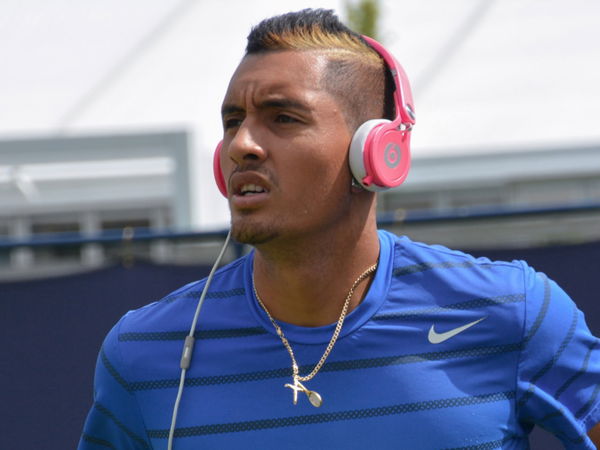 The Novak Djokovic disqualification from the 2020 US Open will go down as a significant moment in tennis history. Though it happened almost a week ago, people are still chipping in with their opinions about what transpired in flushing meadows. The latest contributor is Italy's Fabio Fognini. 
Fognini missed the US Open 2020 due to health reasons, as he was still recovering from the multiple surgeries he had earlier in the year. He was one of the most prominent names in the list of players who sat out the second Major of the season. 
However, Djokovic's moment of agony captivated everyone, including Fognini. The 33-year-old has been on the professional circuit for more than a decade now. He tried relating the incident with his on-court attitude. 
ADVERTISEMENT
Article continues below this ad
"It could happen to everybody…. It was unlucky, a shame. Could happen to everybody. Never to me. Maybe to Kyrgios," Fognini said, talking about the nature of the incident.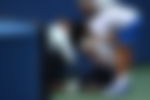 While he took himself out of contention, Fognini predicted that Nick Kyrgios might get himself into similar trouble. Of course, this comes on the back of the fact that Kyrgios is no stranger to disqualifications. His most recent one came at the 2019 Italian Open, when he was disqualified after throwing plenty of tantrums on the court. 
Novak Djokovic delivers a surprising statement regarding his disqualification
Djokovic posted his own views on the outburst on social media, expressing resentment over his actions. However, the World No. 1 once again commented on the incident to the media, where he mentioned his concern over the affected lineswoman. 
ADVERTISEMENT
Article continues below this ad
Moreover, the Djoker put forth how this is the first time he's faced something like this and that it came as a 'shock' to him. That being said, will we see Novak Djokovic repeat this in the future? His latest response hints towards it!
"I cannot promise or cannot guarantee that I will never ever do anything similar to that in my life. I'm going to try my best, obviously, but anything is possible in life," Djokovic said.
ADVERTISEMENT
Article continues below this ad
This is certainly a surprising statement coming from the 17-time grand slam champion. Djokovic has not said that it was a one-off thing, but instead has suggested that he might repeat in on the court again!