'Fair Crack of Whip, Mate' – Stefanos Tsitsipas' Desperate Move in a Bid to Win Local Fans at the 2023 Australian Open
Published 01/22/2023, 3:38 AM EST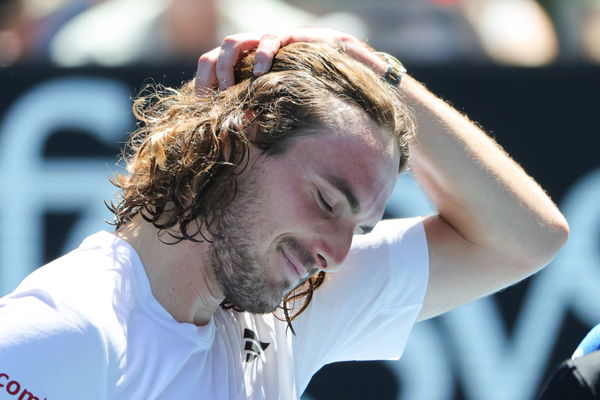 Greek tennis star Stefanos Tsitsipas is through to the fourth round of the Australian Open. The 24-year-old has shown some great form and defeated his Dutch opponent Tallon Griekspoor in straight sets. While the scoreboard suggests it was an easy win, the Greek star had to fight really hard for the second set.
While the victory was clinical for Tsitsipas, he did something else that the crowd loved even more. Here's what happened.
Stefanos Tsitsipas tries the Australian slang
ADVERTISEMENT
Article continues below this ad
After an impressive win in his third-round match, the world number four was up for an on-court interview. The interviewer noticed him checking his phone after the match and asked if it was anything important. Tsitsipas replied, "I was checking the weather in Athens. It's pretty good. Not as good as Melbourne, but it's great."
Further, the 24-year-old answered a question regarding the challenge of his Dutch opponent Tallon Griekspoor in their first clash. "Yeah, fair crack of the whip, mate. I mean it was great," Tsitsipas said.
It is the local slang in Australia, which means that the other person had an equal chance of doing it. What Tsitsipas seems to be suggesting is that Griekspoor was good enough to secure a win. The crowd burst up in applause as the Greek used their local slang. Tsitsipas is currently playing his fourth-round match against Jannik Sinner.
It promises to be a great match as both Tsitsipas and Sinner are among the top contenders for the title this year.
Tsitsipas lauded Andy Murray for an impressive run
ADVERTISEMENT
Article continues below this ad
One of the highlights of this year's Australian Open will be the grit and determination of Andy Murray. The Briton shocked everyone with his brilliance, which forced us to recall the brilliance from his early years on the ATP Tour. However, what was more impressive is the fact that Murray was putting in extra effort to make it work this time.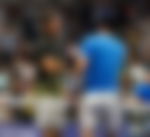 Speaking about his ATP counterpart Murray, Tsitsipas was both amazed and shocked to see the Briton back practicing quickly after his marathon match against Thanasi Kokkinakis.
ADVERTISEMENT
Article continues below this ad
Watch This Story- Rafael Nadal's Top 5 Worst Injuries
Murray's adventure came to an end yesterday after he lost his fourth-round match. However, the way he played will definitely encourage more players to give their best. Can Tsitsipas use the motivation from Murray to win the next match against one of the toughest opponents in the tournament? Let us know in the comments.