"Feel Guilty": Stefanos Tsitsipas on Overtaking Roger Federer in ATP Rankings
Published 03/05/2021, 9:48 PM EST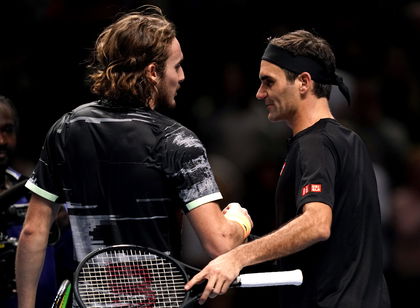 ---
---
Roger Federer has reached Doha to resume his tennis career after a 13 months halt. However, this much-awaited comeback story has already found a tiny thorn on its way. Apparently, the Swiss maestro will be out of the Top 5 rankings next week.
ADVERTISEMENT
Article continues below this ad
It is Stefanos Tsitsipas who will surpass 'King' Federer in the coming days. It is a result of some commendable performances from the Greek professional.
But how did he manage to reach his career-high ranking again? Let's take a look.
ADVERTISEMENT
Article continues below this ad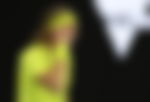 Tsitsipas to take Federer's World No. 5 place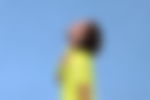 Until now, Stefanos Tsitsipas has earned 180 points reaching the Rotterdam Open 2021 semi-finals. Additionally, he will also lose 115 points which he gained at the ATP Cup 2021.
To explain, the ATP Rankings considers only the top 20 results of a player based on the hierarchy of tournaments. Thus, the 22-year-old will add a mere 65 points to his total of 6595 points.
Now, Roger Federer currently has 6630 points, so even if Tsitsipas loses the semi-final, he has enough to go ahead. Specifically, after adding the 65 earned in Rotterdam, he will have 6660 points.
Notably, 3rd March 2019 was the last day when Federer was not in the Top 5; he was 7th then. Moreover, because he competed only at the Australian Open last year, he will fall out of it again.
On learning that he will pass the 'King' in the ranking, Tsitsipas said he felt guilty but knew it was time.
Asked Tsitsipas how it feels to overtake your childhood idol in the rankings and he started laughing: "I feel a lot of guilt". Jokes aside, he said it was about time he took advantage of Federer's absence.

— Vicky Georgatou (@VGeorgatou) March 5, 2021
But the rank is not likely to stay with the Greek professional for a longer tenure. Because In no time, the Swiss maestro will be playing Qatar Open and following that at Dubai Open. And, Tsitsipas will not play any of the two.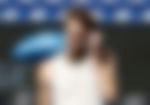 Roger Federer will return to tennis on the 8th of March
More than anything, the tennis world is ecstatic about the return of the 20-time Grand Slam champion. Similar, the Swiss maestro himself is eager to spend time on a tennis court again.
ADVERTISEMENT
Article continues below this ad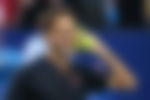 The Qatar Open 2021 in Doha will begin on 8th March, where Dominic Thiem and Federer are the headliners. Also, the defending champion, Russian Andrey Rublev, is seeded third.
For now, it is time to sit back and soak in the Roger Federer magic that will happen in Doha. Do you think he can win a Grand Slam title this year?
ADVERTISEMENT
Article continues below this ad