FFT Revokes Journalist's Media Card After Attending Alexander Zverev's Press Conference From a Supermarket at French Open 2021
Published 06/02/2021, 3:14 PM EDT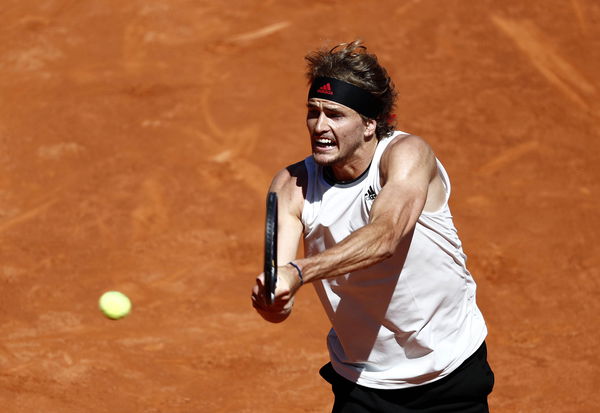 ---
---
In a week of tennis where the focus was more on journalists and media coverage rather than the sport, the French Open 2021 had yet another different post-match press conference involving world number six Alexander Zverev.
ADVERTISEMENT
Article continues below this ad
The German cruised into the Roland Garros' third round after defeating the Russian Roman Safiullin in straight sets 7-6(4),6-3,7-6. But, the issue in discussion happened after Zverev's first-round victory against compatriot Oscar Otte. After failing to perform in the first two sets, Zverev bounced back with his pin-point serve and baseline winner to win the next three sets.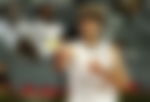 During the pressers after the match, the German faced a funny situation where a journalist showed up to the interview from the supermarket he was shopping in. While asking about his preparation for the next match, the reporter jokingly asked what he could pick up for Zverev from the supermarket.
ADVERTISEMENT
Article continues below this ad
Journalist's media pass was revoked by the French Open organizers during Alexander Zverev presser
"The next few days, obviously, I'll practice, I'll get ready for the match. I'll still try to find my game even better. Nothing spectacular. We are still in the bubble. We are still in the bubble", Zverev answered.
The French Federation of Tennis(FFT) took this informal act by the reporter seriously and revoked his media pass.
However, the journalist's pass was reinstated later by Roland Garros. Press conferences have been discussed more often this week than any other. First, it was Naomi Osaka's decision to skip the pressers which sparked a huge debate around protecting the mental health of athletes.
Later on, Petra Kvitova announced a sad decision to withdraw from the French Open after sustaining an injury while she was doing the post-match press conference.
ADVERTISEMENT
Article continues below this ad
As for the notion that these tennis press conferences are combative inquests…on Monday, a journalist jokingly called in to a press conference from a grocery store, asking Alexander Zverev if he needed anything picked up…(he has since had his access revoked.)

— Jon Wertheim (@jon_wertheim) June 2, 2021
At this time, it's clear that the players feel press conferences are way too formal and reporters usually ask the same questions. While many athletes felt more than happy to be doing the pressers, revoking a journalist's media pass in a controversial week might not be the best way to establish a relation between players and journalists going forward.
ADVERTISEMENT
Article continues below this ad