$54 Billion Massive Life Line for Roger Federer's Most Loyal Brand Amid Plunging Economic Crisis
Published 03/16/2023, 4:13 PM EDT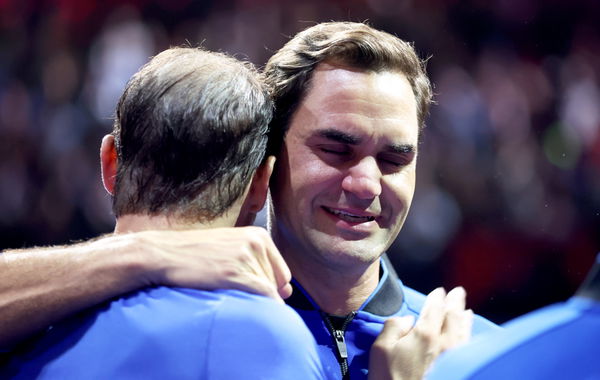 As the global banking sector has been thrown into a state of disarray in recent weeks, customers of Credit Suisse remain relatively at ease. With the US tech sector lenders Silicon Valley Bank and Signature Bank collapsing earlier this week investors withdrew heavy amounts, leading to a "snowball effect" in the banking industry. In such a difficult time there is one face that keeps the customers of Credit Suisse hopeful of the bank's future. And that is none other than the face of Swiss tennis legend Roger Federer.
The authorities at the bank believe that his presence as a brand ambassador for Credit Suisse may serve as a reassuring force for the bank's worried customers. Despite concerns over Credit Suisse's international activities, some customers remain confident that the bank is too big to fail, and that the Swiss government would ride to the rescue in the event of a collapse.
ADVERTISEMENT
Article continues below this ad
Roger Federer remains to be a face of trust in the hardest of times
While a customer, who didn't wish to be named, reportedly said that in case the bank goes bust, the government would have to step in and cover deposits under 100,000 Swiss francs per customer, another customer expressed confidence in the bank's survival.
Amidst all this, there was no air of panic in the branch's atrium, where customers queued at various desks to get their work done. This happened while the Swiss Maestro Roger Federer, a Credit Suisse brand ambassador, was featured on the bank's electronic screens. The authorities believe that Federer's association with Credit Suisse adds to the bank's reliable face. This is due to his long-time partnership and being an ambassador for the bank for over 20 years.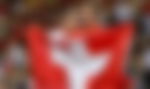 ADVERTISEMENT
Article continues below this ad
As an account holder of the bank, Renate says that there are "a lot more people in the hall, people waiting, and I think they want to be reassured." And what better way to reassure customers than to remind them of the Swiss pride Federer being an ambassador for the bank and its cause?
Federer's partnership with Credit Suisse has been one of the longest-lasting relationships between a bank and an athlete. The 20-time Grand Slam champion signed his first sponsorship deal with Credit Suisse in 1999. Since then the partnership has remained strong over the years, with Federer promoting the bank in several campaigns. Federer's image as a trustworthy and reliable sportsman reflects the bank's values even in these difficult times.
Watch this story: The Journey of Roger Federer to the Elite Billionaire's Club
ADVERTISEMENT
Article continues below this ad
As his unwavering association with Credit Suisse strengthens the bank's credibility, one can only hope that the bank jolts back from this crisis in good time.