"Find a Balance": Rafael Nadal Opens Up on Dealing With Injuries During Grand Slam Tournaments
Published 02/15/2021, 9:43 PM EST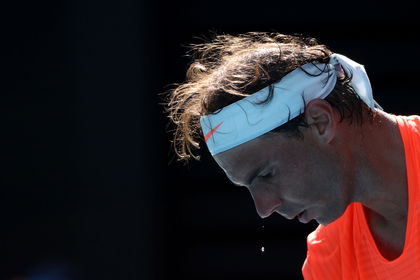 ---
---
An injury is a catch-22 for tennis players, especially during major tournaments. But, with timely experience, one does learn to play along with it. Recently, Spanish World No. 2 Rafael Nadal opened up on how he deals with injuries during the Grand Slams.
ADVERTISEMENT
Article continues below this ad
Firstly, the players can withdraw from the event; however, when it comes to a Grand Slam, they tend to push their limits. Rafael Nadal, 34, admits that he has done that in the past and it wasn't a smart decision.
But he added that, with the adrenaline rush of a major tournament, it's impossible to comprehend the situation. In the end, it all comes down to the kind of injury the player has. The Mallorcan also shared an example to put things into perspective.
ADVERTISEMENT
Article continues below this ad
Rafa said, "I remember in the US Open 2009 that I started the US Open with a strain, I think, here in the abdominal. I start with six millimeters or so of strain and I finished the tournament, I lost in the semifinals against Del Potro and I finished the tournament with 26 millimeters."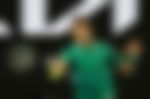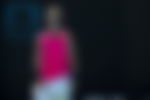 Rafael Nadal claims it is impossible to win a Grand Slam with physical problems
While injuries are one side of the story, recovery is the other half. And that has been the key to surviving the US Open for the 20-time Grand Slam champion from Spain.
"I feel that if I have to rest for one month or something, it was not a disaster for me. You need to find a balance," Nadal explained.
However, the winner of 86 ATP titles expressed that now, he prioritizes happiness over a chance to win. But, at the same time, he said that it is impossible to win with a bad injury.
Rafa concluded, "If you really have physical problems, you will not win. If you have some pain and it's not putting you in a situation that limits you, the movements, maybe you can find a way.
"But when you really, really have an injury, it's impossible to win a tournament like this [Australian Open 2021]."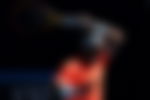 Presently, the Spaniard is chasing his 21 Grand Slam title and has reached the quarterfinals of the tournament. However, he has been dealing with back issues from the beginning of the Happy Slam 2021.
ADVERTISEMENT
Article continues below this ad
Now, his next opponent, the 5 seed Stefanos Tsitsipas, will warrant top-notch condition if he hopes to clinch the W. But since Rafa is yet to drop a set in the tournament, it looks like he is good to go.
Will Nadal win his 21 Grand Slam despite his back issues?
ADVERTISEMENT
Article continues below this ad