Former British No.1 Believes Andy Murray Could Retire After Wimbledon Championships 2021
Published 11/26/2020, 11:30 AM EST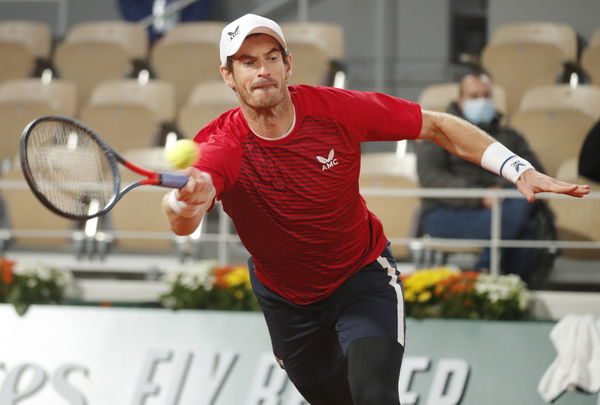 ---
---
Former British tennis star Greg Rusedski has said that the Wimbledon Championship next year could well be the swansong event for compatriot Andy Murray. Out of action with a fresh hip injury, the three-time Grand Slam champion missed the bulk of the tennis action this year.
ADVERTISEMENT
Article continues below this ad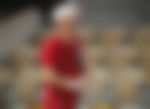 Greg Rusedski Believes Andy Murray has Nothing Left to Prove
ADVERTISEMENT
Article continues below this ad
Though he did make a return to Majors at the US Open, Murray couldn't progress beyond the second round. The Scot has made a recovery from his injury and is back in training with an eye on titles next season.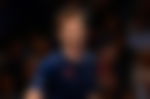 However, Rusedski reckons that the Scot will struggle to restore his preeminence in the men's game on his return.
So @petercrouch challenged me a while back to a game of tennis, apparently he used to be quite good. Not sure he was quite prepared for padel tennis though… He tried every trick in the book to try and get the win… tune in to @BBCCiN tonight to find out how he got on…. pic.twitter.com/1JIOGJSZ8t

— Andy Murray (@andy_murray) November 13, 2020
Rusedski says Murray will struggle to return to top form on return
Speaking to Tennis 365, the former British Number 1 said Murray may not be able to return to the top of his game as the hip surgery he underwent in 2019 will keep playing on his mind.
Murray revealed waking up with a sore hip every day last year, saying this year's Wimbledon could be his last tournament. However, with the Covid pandemic putting off Wimbledon this year, Murray's wish remains unfulfilled.
Rusedski believes the Scot will return to the All-England next year but may not continue thereafter.
"I hope for Murray that he can have a big Wimbledon Championship and there is a crowd for him there. He's got problems with the hip still so for me, for him to win a Major I think it's too hard for him but he could still have a good run," the Briton said.
Rusedski calls for a fitting send-off for Murray
"Even to win a Masters series is a big ask, semis possibly. Masters series is back-to-back and he hasn't had much tennis during Covid. Who knows if Wimbledon could be his last event?" Rusedski said.
ADVERTISEMENT
Article continues below this ad
The Briton said Murray has nothing left to prove and will go down as one of Britain's greatest sporting heroes.
"He's had an incredible career. Two Wimbledon titles, two Olympic golds, World No.1, he has nothing to prove to anyone," Rusedski said.
ADVERTISEMENT
Article continues below this ad
"His win in an ATP 500 event in Antwerp last year was an incredible performance and I hope he plays as long as he wants and gets the send-off he deserves," the Briton said.
A two-time winner at Wimbledon, Murray still hasn't announced his availability for the Majors next year.