Former British No.1 Says Nick Kyrgios Has the Same Talent as Roger Federer and John McEnroe
Published 08/30/2021, 1:00 PM EDT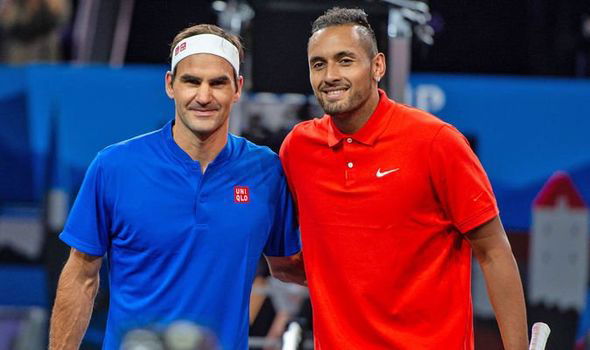 Nick Kyrgios is undoubtedly one of the most entertaining names in tennis. He has an unmatched personality on and off the court. When he is in his zone, the Australian can be among the most lethal athletes on the ATP Tour. Though he has not won many major trophies yet, Kyrgios displays some impeccable levels when he steps out to play more often than not. Having beaten Roger Federer, Rafael Nadal and Novak Djokovic before, it is only natural that he is extremely dangerous.
Does Kyrgios put in the desired effort to make it big?
Irrespective of his consistency, Nick Kyrgios is still a widely talked about player. He wears his heart on his sleeve and always has a moment of magic in him. However, a popular opinion is that the former Washington Open winner does not care enough. Many-a-time, Nick has not felt at his best, hence conceding matches at ease. His nonchalance has been met with mixed reactions from tennis academia.
ADVERTISEMENT
Article continues below this ad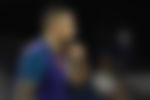 Recently, former British-Canadian player Greg Rusedski spoke out about what he thinks of Kyrgios. In an interview with TalkSport.com, Rusedski laid out the lack of care in Kyrgios' mind. "There's nothing I could say to Kyrgios. The only person who can make that decision is himself, if he wants to become a champion," said the 47-year-old. "He's more worried about spats on social media and other things on social media."
Rusedski feels Kyrgios is as/more talented than Roger Federer
ADVERTISEMENT
Article continues below this ad
As the US Open kicks off soon, Nick Kyrgios will be hoping to make merry. With a relatively more open draw, it is a great opportunity for him to prove his mettle. Despite critiquing him, Greg Rusedski also had a lot of positive things to say about Kyrgios. He believes that the Aussie is one of the most talented players out there, and just needs to channel the talent in the right direction.
WATCH THIS STORY: Serena Williams' Stunning Outfits at US Open Over the Years
"He could be a great guy for the game of tennis, he just doesn't put the work and effort in and if you don't… the older you get, the harder it becomes," stated the former British No.1. "He's got as much talent if not more talent than Federer or John McEnroe. But it doesn't matter how ridiculously talented you are, it doesn't beat hard work, the day-to-day grind and commitment."
ADVERTISEMENT
Article continues below this ad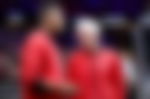 It will be interesting to see if and when Nick Kyrgios can put his skills to the best use. With a great serve and brilliant ground strokes, the physical ability is well and truly there. Can he overcome the mental block and manage to stay consistent? We can only hope so.