Former Coach Believes Dominic Thiem Can Win "10 Grand Slams" in Next Five Years
Published 09/15/2020, 9:42 AM EDT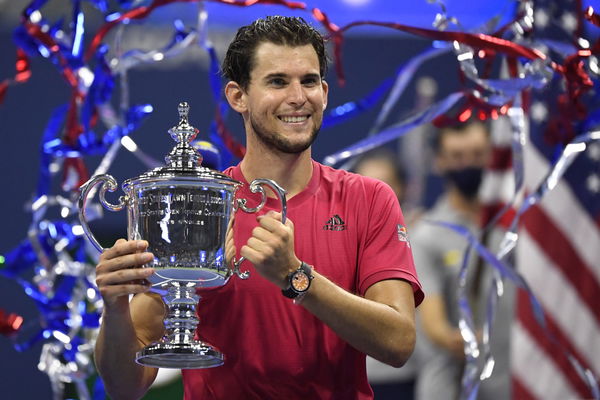 ---
---
Dominic Thiem finally broke the Grand Slam dominance of the 'Big 3' of Roger Federer, Rafael Nadal, and Novak Djokovic. The US Open 2020 champion became the first 'non-big 3' winner of a Grand Slam event in four years. He is set to begin his bid to add to his Grand Slam trophy collection at the French Open 2020.
ADVERTISEMENT
Article continues below this ad
Now, as per his childhood coach, Gunter Bresnik, Thiem is just getting started. He believes Thiem can win as many as 10 Grand Slams in the next five years.
"You might think winning your first at 27 is really late. But I've said for 10 years, the best time for a tennis player today is between 26 and 33," Thiem's now-former coach Bresnik said in an interview. "If Dominik would win five to 10 Grand Slam titles in the next five years, I honestly would not be surprised," he added.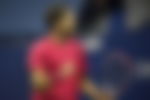 Dominic Thiem wants more chances to beat Big-3
ADVERTISEMENT
Article continues below this ad
Thiem believes that the absence of the Big 3 does not, in any way, take away the importance of his title. At the same time, he said that he will play the French Open 2020. There, Thiem hopes to beat either Rafael Nadal or Novak Djokovic, or both of them if needed.
"I had the chances in my previous finals to beat one of the Big Three or even two of them on the road to a title. I failed, but I hope that I'll get more chances to do so. There is the French Open around the corner," Thiem said. "For me, it's not worth less or more. Whoever I beat, it doesn't matter to me," he said about his US Open win.
The Austrian star admitted that he is not sure how he will handle being a Grand Slam winner when he plays next. "I'm very sure that physically I'm going to be recovered and ready 100 percent, but the other thing is how I digest the U.S. Open emotionally, mentally," he said.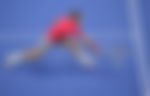 Thiem's clay-court mastery
ADVERTISEMENT
Article continues below this ad
Thiem favors the clay courts. He is a two-time finalist at the French Open and has beaten Rafael Nadal on clay four times already. While Thiem is certainly over the moon after winning his first Grand Slam on a hard-court, he is surprised it did not come on clay.
"For sure not the way I imagined it, but the feeling didn't disappoint me. Such a big relief and such a happy moment when I converted that match point," Thiem expressed.
ADVERTISEMENT
Article continues below this ad
Thiem will not play the Italian Open with less time in between. This gives him another week to prepare for the French Open and recover physically and mentally before the big event.