Former Olympic Gold Medalist Suggests Roger Federer May Not Travel to Australian Open 2021
Published 12/18/2020, 7:00 AM EST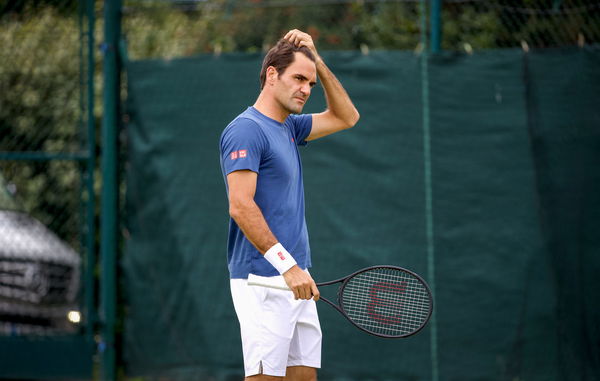 ---
---
Former Swiss tennis star Marc Rosset has given his verdict on whether compatriot Roger Federer should travel to the Australian Open next year, if fit. The former Olympic champion said that given the strict COVID protocols and restrictions imposed on players at the year's first Major, Federer could consider skipping the event altogether.
ADVERTISEMENT
Article continues below this ad
Speaking at an award show in his homeland a few days back, the 20-time Grand Slam winner said he wasn't sure of travelling to the Australian Open next year as he still hasn't achieved full fitness.
Federer underwent a second surgery on a troubling knee after the Australian Open this year and the extended recovery and rehabilitation phase kept him away from Tour events thereafter.
ADVERTISEMENT
Article continues below this ad
Roger Federer has hinted that he may skip Australian Open
Federer said that he had hoped to make a full recovery by October but is still some way off the desired level of fitness to return to action.
As per the tournament rules agreed upon by the government of Victoria, the host state, and Tennis Australia, the players arriving for the Major would have to observe two-weeks of quarantine, with the option of training.
Also, only a handful of spectators would be allowed into the stands owing to concerns around the COVID-19 pandemic. Australia has reported a spike in Covid cases of late, and state borders have been closed till January to contain the spread.
After much talk and frenzied speculation in the media around its fate, Tennis Australia recently announced that the year's first Major will kick off on February 8.
Federer won't enjoy playing without spectators, says Rosset
Rosset said that while he hopes that Federer will return to action at some point next year, he isn't ruling out the possibility of him not playing the event that has given him six of his Grand Slam titles.
"Frankly, when you see the constraints imposed on players, that it should not be a lot of spectators, you wonder if he really has to take risks by going there. He is someone who feeds off the public. He would not take the same pleasure in these conditions and without his family by his side," the former Swiss star said.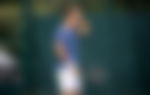 Federer never divides family and life, says Rosset
ADVERTISEMENT
Article continues below this ad
Federer had hinted that even in the possibility of him travelling to Australia, he would leave his family behind because of the strict quarantine rules.
Rosset said Federer isn't one to choose his tennis over family or vice versa and said, "Roger never divides family life and tennis. It is a whole. He will not choose one or the other. At 39, he may have something else to do than go to Melbourne in such conditions in two months."
ADVERTISEMENT
Article continues below this ad
While his availability is still uncertain, the postponement of the Major to February 8 has given Federer a three-week window to regain full fitness.