Former Tennis Player Explains How the Bad Boy Image of Novak Djokovic Helps Rafael Nadal and Roger Federer
Published 02/17/2021, 6:30 AM EST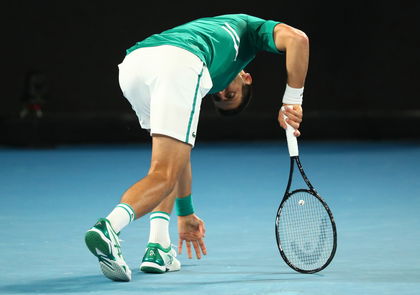 ---
---
Novak Djokovic is a case of scrutiny these days. His five-setter win against Taylor Fritz, which must've brought him some praise, instead got him negative publicity. His injury comments in the post-game interview led to people doubting an exaggeration and whatnot. So why is it that the 17-time major champion has no sympathy by his corner?
ADVERTISEMENT
Article continues below this ad
A former Aussie Tennis player, Sam Groth, recently wrote an article where he gave an honest outline of the Serbian's bad image. He compared Novak with Nick Kyrgios and explained how the latter cares the least about his popularity, while the former is on the lookout for a larger following.
Is Novak Djokovic the new villain of the modern era?
ADVERTISEMENT
Article continues below this ad
If many hated John McEnroe for his neurotic behavior on the court, it is Novak Djokovic who can be booed even when he is playing flawlessly. During the 2019 Wimbledon Final, when both Djokovic and Roger Federer were in a marathon game that ran for almost five hours, Roger was a clear favorite with minimal support for Novak. Sam Groth has the answer to this hatred towards the Serb.
He wrote, "Djokovic tries to give an impression he doesn't care about not being liked, but I'm not convinced that's true… He will never attract the universal support they (Federer and Rafael Nadal) do… Every era needs a villain. And he's become just that. On the court, Djokovic is nothing short of incredible. He's on another level, the guy you never want in your draw… But off the court, he has done himself no favors."
The 33-YO Sam was hinting towards all the comments from Novak that show him in poor light. In fact, Sam also raised doubts over the seriousness of the injury that forced Novak to claim he would've retired if it wasn't a grand slam.
The year 2020: A year worth forgetting for the Djoker of Tennis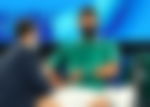 Leaving the Aus Open 2020 victory aside, everything about Djokovic brought him defamation. The Adria Tour made him the center of all the negative comments from critics calling him highly irresponsible. Later, his winning streak came to a tragic end at the US Open 2020 after being defaulted from the event. All this followed by the worsening feud between him & Nick Kyrgios that decreased his popularity even more in Australia, his favorite slam venue. 
ADVERTISEMENT
Article continues below this ad
Sam Groth further added, "People don't question the severity of your injury for no reason. Djokovic has a reputation for being the boy who cried wolf… Federer and Nadal needed a bad guy, and they got Djokovic."
Even the good that Novak tries to do brings no kindness to him in return. Firstly, he demanded better quarantine conditions for the players in Melbourne but faced the heat. Secondly, he agreed to cut the salary of this year's champions to pay more to other players and made no headlines. It seems like his image will take a century to get better hereon.
ADVERTISEMENT
Article continues below this ad
Read also – Novak Djokovic Upstages Roger Federer and Rafael Nadal With Huge Career Milestone at Australian Open 2021