Former Wimbledon Champion Claims Tennis Is 'Not at All' Ready for Post Roger Federer, Rafael Nadal, and Novak Djokovic Era
Published 04/18/2021, 11:06 PM EDT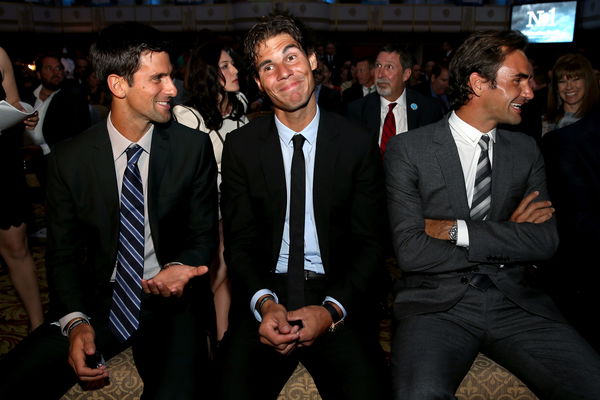 The question looming large in the tennis world is whether the next-generation players are ready to replace the big three – Roger Federer, Rafael Nadal, and Novak Djokovic. Former Wimbledon champion Marion Bartoli expresses her views on the same and much more on the recent tennis events.
The big three have acted as the backbone of the tennis world for the past two decades. Also, their utter dominance has made it seemed unfathomable for the coming generation to match. To explain, the Frenchwoman took the example of the recent Miami Open final between Hubert Hurkacz and Jannik Sinner.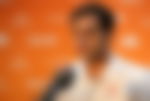 ADVERTISEMENT
Article continues below this ad
Marion Bartoli compares the 2019 Roger Federer and John Isner final with the 2021 Miami Open final
Bartoli revealed that the 2021 Miami Open final recorded a staggering 72% drop in viewers ratings from the 2019 final between Roger Federer and John Isner. Thus, she concluded that tennis is not ready to go on without the big three.
"Not at all," she exclaimed. Moreover, Bartoli insisted that not many in Miami streets would know who won the title this year. Afterwards, she clarified with, "unless you are a tennis fanatic and you know what's exactly going on."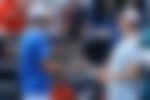 Furthermore, the Frenchwoman acclaimed how Federer with his management agency and ATP developed a global sports icon status. Accordingly, she insisted that the ATP and new players should follow the same path or the outcome would be unfavorable.
"I don't think it is a good idea to say, 'Oh, we will never be able to replace Roger and Rafa'," she continued. "Therefore, we cannot put any energy into promoting those kinds of players, which will head to we don't know what to do. Because at the end of the day, if it is happening, then the ATP is going to massively suffer about finding some sponsors and putting tournaments together for the ATP Tour for players in the next five years."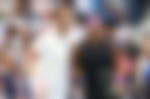 Tennis legend picks between lines judges and Hawk-Eye
Another daunting debate in the tennis community is the choice between electronic line calling and the line judges. And as a fellow player, the Frenchwoman sided with the technology against human error.
"It's much better to have a Hawk-Eye call every single time you're on the court," she added. "Especially on clay where there has been so much debate on the line calls there."
ADVERTISEMENT
Article continues below this ad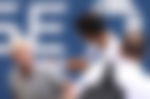 Having said all, the shift from the big three to the new generation does not look pleasant. However, in time, numerous talents would expand the tennis world to more than three players.
Nonetheless, the big three are still passionately competing and want to win many more titles. Let us wait and see how the next-generation players can take their mantle from them.
ADVERTISEMENT
Article continues below this ad
Would you like to follow tennis even after the departure of the big three?