Former World No.1 Warns Daniil Medvedev About His 'New Relationship' With Novak Djokovic
Published 11/14/2021, 12:46 AM EST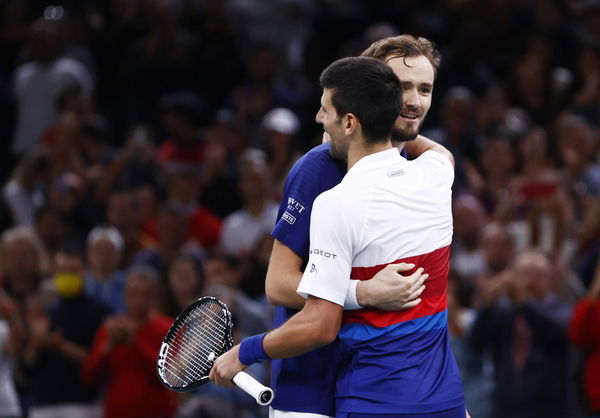 In the year 2021, a new 'rivalry' emerged between Novak Djokovic and Daniil Medvedev. The two met in three different finals this year, two of Grand Slam tournaments and one Masters 1000 with Nole leading 2-1 in the encounters. However, despite the on-field encounters, they've maintained a healthy relationship and have been even seen practicing together.
Recently, former World No.1, Mats Wilander gave his take on these practice sessions, with a special message for Daniil Medvedev.
ADVERTISEMENT
Article continues below this ad
Wilander speaks about the relationship between Novak Djokovic and Daniil Medvedev
Mats Wilander is a former World No.1 player from Swedish. In a recent interview, the seven-time Grand Slam champion talked about the 'new friendship' between Novak Djokovic and Daniil Medvedev. Ahead of the Nitto ATP Finals, both the players had a training session together.
Wilander said, "I am not sure I necessarily like that Novak and Daniil are hanging out and practicing together."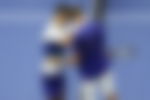 The former World No. 1 added, "I think this [relationship] is great for Novak in the long run. Novak learns a lot about his opponents by practicing with them, and I think Daniil is going to learn that Novak is the greatest player of all time by practicing with him. So I think it can only help Novak."
Novak is certainly one of the most intelligent and adaptable players on the men's tour, in light of which, Wilander's warning for Medvedev makes sense. However, Medvedev himself has stated that he has a lot to gain from training with Nole and would do it 'over and over again'.
Wilander wants to see more fireworks between Djokovic and Medvedev
ADVERTISEMENT
Article continues below this ad
In the same interview, Mats Wilander also said he wants to see more 'fireworks' in the Djokovic-Medvedev matches. " I like to see a little more fireworks between them because there were no fireworks at the US Open in the finals. There were no fireworks in Melbourne in the (Australian) Open final," he said.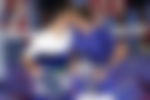 At the Australian Open final, Djokovic won the match in straight sets and at the US Open, Medvedev clinched the title in three sets. Neither of the matches went the distance and were one-sided affairs. It could be claimed that both matches lacked a certain 'edge' to them.
ADVERTISEMENT
Article continues below this ad
As it's shaping up right now, Medvedev Vs Djokovic could be the rivalry that dominates men's tennis for a while, how would you like to see it progress?