Former World No. 2 Demands for More On-Court Charisma from Alexander Zverev, Daniil Medvedev and Other Gen Z Stars
Published 08/26/2021, 1:09 PM EDT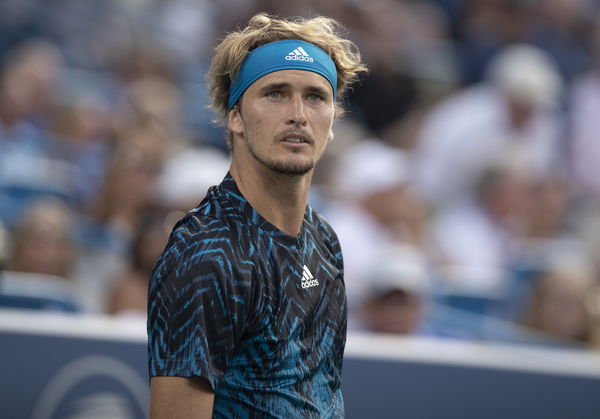 ---
---
A new generation of tennis stars is beginning to steal the spotlight, making headlines with every swing. However, as they don the courts with their youthful exuberance, former World No. 2, Alex Corretja believes their on-court demeanor lacks an ingredient. Sharp, spiky and lethal in attack, players like Alexander Zverev, Stefanos Tsitsipas, and Daniil Medvedev are dominating the tennis talk. Regardless, Alex calls on the Gen Z stars to show more charisma on-court.
ADVERTISEMENT
Article continues below this ad
For years now, the 'big 3' Roger Federer, Rafael Nadal, and Novak Djokovic have been at the heart of every tennis conversation. Notably, gearing up to every major slam, the ultimate 'G.O.A.T' debate is most talked about worldwide. However, with injuries ruining their party and half a season spent in rehab, 2/3 of the big three are left on the sidelines and a new era of stars is taking over the sport.
ADVERTISEMENT
Article continues below this ad
Although, veteran tennis player, Alex Corretja feels that the new generation is surely talented but they need to be more expressive on-court. Recalling some of the greats he played against, he demands for more emotions from the Gen Z stars.
Charismatic, empathic, and not punishable
Undoubtedly, tennis is more than just a game for many. It's about passion, about emotion, and about one's sheer love for the sport. However, while this passion is upheld and appreciated, its unruly display on the court can often cost the player negatively. Even while he hails the likes of Alexander and Daniil Medvedev, he expresses his demands of the young uprising stars.
"We need charisma. And we need to let the players have charisma. We need to let them show their emotions, somehow controlling them but not making them feel like they are robots," he said.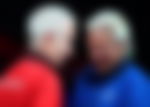 Adding to the same, Alex looks back on his playing days, naming his fellow tennis peers who were unafraid of being their unapologetic self on-court.
He said, "We've had in the past [Bjorn] Borg, [John] McEnroe, then we had [Ivan] Lendl, [Mats] Wilander, then [Pete] Sampras and [Andre] Agassi then we wondered what would happen but some others come. I'm not worried about the future of tennis, I'm just nostalgic that we are losing or about to lose some of the most relevant players in history." 
Watch This Story: How Roger Federer, Rafael Nadal, Novak Djokovic, Serena Williams, and Others Travel
ADVERTISEMENT
Article continues below this ad
Alex backs Alexander Zverev to beat Novak Djokovic at the US Open
Alexander Zverev has become the talk of the town, courtesy of his recent heroics. The German international did the unthinkable at the 2020 Tokyo Olympics, beating Novak Djokovic on his way to claim the gold medal. Carrying forward in his form, he bagged the title at the Western and Southern Open as well. Now, as he prepares for the US Open 2021, Alex predicts the 24-year-old to make life difficult for the Serbian legend yet again.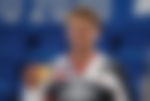 He said, "I think both Alex and Daniil Medvedev will be the toughest guys to beat for Novak Djokovic, for sure." However, how far true does Alex's prediction fall, only time will tell. Although, what is guaranteed is an action-packed tournament, as the World's best prepare for the season finale. Stay tuned and glued to the television, to witness some breathtaking tennis, straight from the courts of New York.
ADVERTISEMENT
Article continues below this ad