Former World No.3 Says, "Roger Federer and Rafael Nadal Cannot Win a Five-Setter Now"
Published 09/23/2021, 7:00 AM EDT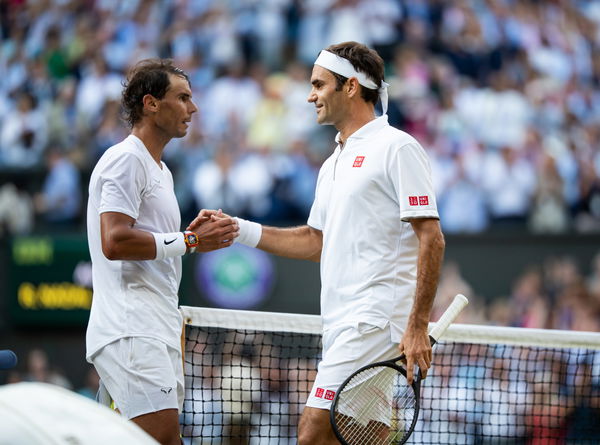 ---
---
2021 has been a tough year for Roger Federer and Rafael Nadal fans. While Federer played at French Open and Wimbledon, Nadal was only able to participate in the Australian Open and French Open. Both players are struggling with injuries and hope to return in 2022. The former Russian tennis player, Nikolay Davydenko, has commented on the potential of Federer and Nadal at this age.
ADVERTISEMENT
Article continues below this ad
Nikolay Davydenko's assumption about Roger Federer and Rafael Nadal
ADVERTISEMENT
Article continues below this ad
The former world number three believes Federer and Nadal both have achieved the zenith in their careers. He said to play at their ages with frequent injuries is really difficult. Rafael Nadal is 35-years old while Roger Federer is 40-years old. According to Nikolay Davydenko, the body at such age becomes very exhausted, and it's extremely painful to move comfortably on the court.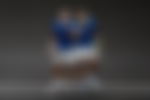 Davydenko also stressed another point. He feels Federer and Nadal don't have the potential to win a five setter. While the two have played plethora of five-setters in their careers, the Russian doesn't see that happening again.
ADVERTISEMENT
Article continues below this ad
Nikolay Davydenko said, "I think it will be hard for Nadal and Federer to return with such injuries. Of course, the fans are going to beat me up now and say I'm talking nonsense. But if you feel it as it is, then they will already give way little by little. Maybe they will win something – I'm not saying that they will all lose. But I don't think they can potentially win a five-set match. They can play an hour out of three sets, one and a half. And so you can play a tournament, and the main thing is that something does not work out again, some kind of injury."
The duo withdrew from US Open 2021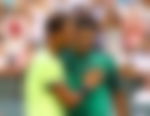 Roger Federer and Rafael Nadal had both pulled out of US Open 2021. Roger Federer did not compete in the US Open because he's suffering from a resurgence of his knee injury. The Spaniard, on the other hand, was unable to participate due to a foot injury. While fans across the world want to see the duo back on the court again, it's still uncertain whether or not they'll return for the 2022 tour.
ADVERTISEMENT
Article continues below this ad