Former World Number 8 Reveals Major Setback in Daniil Medvedev's Game
Published 01/04/2021, 12:47 AM EST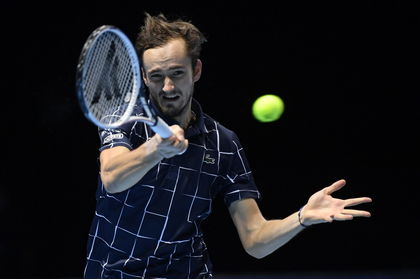 ---
---
Former Serbian tennis player Janko Tipsarevic has given his take on where Daniil Medvedev stands in the debate on the heirs to the 'Big Three' – the combined nickname for Roger Federer, Rafael Nadal and fellow countryman Novak Djokovic.
ADVERTISEMENT
Article continues below this ad
The big Russian ended the 2020 season in a remarkable fashion with back-to-back titles, and that too, at the elite Rolex Paris Masters and the ATP Finals in London.
Janko Tipsarevic Says Daniil Medvedev not an heir to 'Big Three'
ADVERTISEMENT
Article continues below this ad
However, Tipsarevic, who finished with four career ATP titles, said Medvedev, despite his heroics last season, can't be called an heir to the 'Big Three' as he is "already 27 years old".
In an interview to a Serbian publication, Tipsarevic said that while Medvedev has shown incredible hard court skills and has an enviable record on the surface, he still has some ground to cover on clay.
The Russian reaffirmed his status as a hard court bully with an incredible run of wins starting with Bercy and ending with his conquest in London. 
His victory at the season-ending ATP Finals was even more laudable as he had a hundred percent win record in the tournament. 
With wins over Djokovic, Nadal and Dominic Thiem, his challenger in the title clash, Medvedev became only the fourth player in the history of tennis to beat the Top-3 in a single tournament.
Tipsarevic says Medvedev doesn't have the game to excel on clay
However, Tipsarevic said that to challenge the 'Big Three', one has to have a game to win on all surfaces and he is convinced that the Russian, at this stage of his career, doesn't have the skills to excel on clay.
However, he did mention the likes of Andrey Rublev and Felix Auger-Aliassime, among the ones whom he sees as worthy successors of the 'Big Three' in time.
"I don't put him among the younger ones (to challenge 'Big Three') because he is already 27 years old.
"There are many young people with great potential – if I single out Rublev, someone will say that I did not say something about Felix or someone else," Tipsarevic said.
Tipsarevic says Medvedev has to conquer all surfaces to match 'Big Three'
However, the Serb said that Medvedev, while not skilled on clay and grass, is an amazing player who will win Grand Slams and rise to the top of the rankings before long.
"Medvedev is an amazing player. It's not a question of whether he will win (a) Grand Slam title, as he will, it is not a question of whether he will be number one – he will at one point. But from the aspect of domination…," Tipsarevic said.
He said that the 'Big Three' have raised the bar so high that one has to play and dominate at their level, across surfaces, to reach the same heights.
"Djokovic and Nadal raised the ladder so much that it is necessary to dominate in relation to the previous generation – (Pete) Sampras was superior for a very long time, and he collected points on grass and concrete, he almost jumped over the slag.
ADVERTISEMENT
Article continues below this ad
In this era, a player has to be great on all surfaces to dominate but at the moment I don't see Medvedev, due to his style of play, making good results on clay," the Serb said.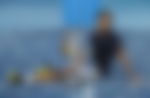 As Medvedev marches into the new season, it would seem that he would not only be battling for titles but also to change perceptions around his game.
ADVERTISEMENT
Article continues below this ad