"Found a Way to Win": Coach Explains How Stefanos Tsitsipas Can Beat Rafael Nadal at the Australian Open 2021
Published 02/16/2021, 10:06 PM EST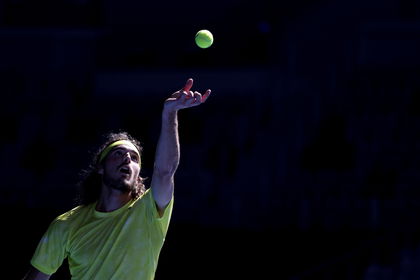 ---
---
Everything is in place for Stefanos Tsitsipas to win his first Major title at the Australian Open 2021. Although he faces Rafael Nadal up ahead in the quarterfinals, his coach, Patrick Mouratoglou, believes he can come through.
ADVERTISEMENT
Article continues below this ad
"He is ready, he is playing great tennis at the moment and I know he's going to win grand slams. I think Stefanos Tsitsipas' level is really high," Mouratoglou said.
Furthermore, the French coach elaborated on his high level, stating that he can beat anybody. And to support his words, he pointed out that the Greek professional has overcome all members of the Big Three in their most dominant tournaments, such as Roger Federer in a Grand Slam, Novak Djokovic in Masters, and Rafael Nadal on clay in Madrid in Spain.
ADVERTISEMENT
Article continues below this ad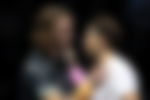 However, the downside of this is that the 22-year-old sometimes sinks to a very low level. With the example of Borna Coric beating him at the US Open last year, Patrick stated what he needs to do.
"You have good days, you have bad days in a grand slam during the course during 15 days," he said. "And one of the components to be able to win a grand slam is to win when you are in a bad day."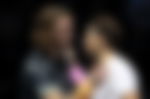 Stefanos Tsitsipas has to play well under pressure to beat Rafael Nadal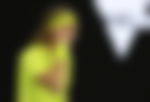 In the later part of the interview, Patrick explained that the 2019 ATP Finals winner played under a lot of pressure because of which Stefanos Tsitsipas started to hit flat shots and couldn't channel his aggressive game, enabling more stress.
But that is not the case now.
"Now he's playing with more height, more depth on the moments he's under pressure," Patrick answered. "He played the ATP Cup just before the Australian Open, played extremely well, really impressive. He had a bad day against Kokkinakis and he found a way to win it. That's a good sign for me, so is he ready to win a grand slam? I think yes. It's just a question of time. It's difficult to say when. But he's on the way."
This puts the fifth seed of the tournament in a great position against the World No. 2. All he needs is to continue with his momentum and steer past high-pressure moments in the game.
ADVERTISEMENT
Article continues below this ad
On the other side, 20-time Grand Slam champion, Rafa Nadal, is in tremendous form; he is yet to drop a set at the Australian Open 2021.
Conclusively, Stefanos will need to play at a very high level and manage through the tough spots in the match. And in doing so, he can close in on the Happy Slam this year.
Do you think Tsitsipas can win a Grand Slam tournament this year?
ADVERTISEMENT
Article continues below this ad