'Don't Know if It'll Be My Last Match Here' – Rafael Nadal Talks About Overcoming Injuries to Keep Living His Dream at French Open 2022
Published 05/29/2022, 11:00 PM EDT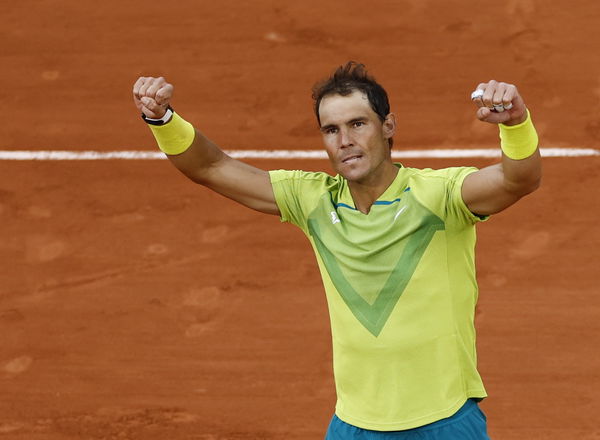 Over the years, Rafael Nadal has displayed great fighting spirit to succeed in tennis. Not just only on the court, but off the court as well! Despite many career-threatening injuries, the Spaniard has come back stronger every time to dominate his opponents on the tennis court.
Earlier this year, Nadal suffered a rib injury after his Indian Wells campaign. However, he overcame this setback to return to his favorite surface. At the ongoing French Open 2022, Nadal entered the quarterfinals with a come-from-behind victory over Felix Auger-Aliassime of Canada. After the match, Nadal opened up about overcoming injuries and his future in the sport.
ADVERTISEMENT
Article continues below this ad
Rafael Nadal on his current situation
During the post-match press conference, Nadal hinted about his future at Roland Garros. He said, "To be honest, every match that I play here, I don't know if it'll be my last match here in Roland Garros in my tennis career. That's my situation now."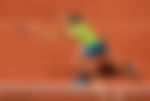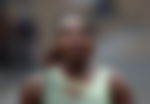 Further, he added, "Of course, I went through a tough process again with my foot, so I don't know what can happen in the near future, with my career, but that's why I am just trying to enjoy it as much as possible and fight as much as I can to keep living the dream that is to keep playing tennis and be back in a very advanced round of Roland Garros, playing against the World Number 1. Let's see, I hope to be able to give myself a chance, to play at the highest level possible, and then let's see."
Nadal reflects on his performance against Felix
Talking about his performance against his Canadian opponent, Nadal said, "After the first set and a half, I started to play much better in my opinion, much more aggressive, and then I played good at the end of the second set and I think a very good third set and then I made a super mistake at the beginning of the fourth when the situation already changed and I was in control of the match and then I suffered, but most important is that I played well again, I think a good fifth set and especially the last three-four games, I played with the right determination."
ADVERTISEMENT
Article continues below this ad
WATCH THIS STORY: The Greatest Comebacks in Tennis
Further, praising Felix for his effort, the Spaniard said, "So, very happy for that and all the respect and credit to Felix. He's playing better and better, and if you're not able to push him back, it's very difficult to control him, because he has a huge serve and first shot with his forehand is very aggressive."
ADVERTISEMENT
Article continues below this ad
In the quarterfinals of the French Open 2022, Nadal will face Novak Djokovic. Who will prevail in this exciting battle? Let us know your views in the comments below.