"Gate-Crasher": Former Coach Believes Novak Djokovic Bothered With Nadal and Federer's Popularity
Published 09/08/2020, 2:39 PM EDT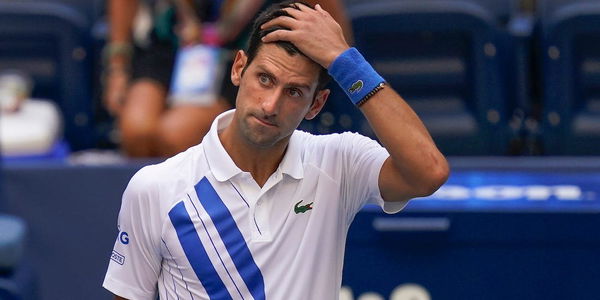 The news of Novak Djokovic's disqualification from US Open 2020 came as a shock for everyone. The world #1 had vented his on-court frustration by flicking a ball that accidentally hit a lineswoman on her throat. And just like that, the 'Djoker' got himself disqualified, and his former coach Boris Becker is deeply affected by the incident. 
ADVERTISEMENT
Article continues below this ad
ADVERTISEMENT
Article continues below this ad
It's been a couple of days since we witnessed Novak creating his own disaster. But the repercussions of it will last even longer for him. Boris Becker has penned a heartfelt post via Daily Mail about his take on the entire controversy. 
"Even as someone who has a high regard for Novak, I think the ruling was correct," Becker wrote. "I do not think he was trying to hurt anyone, he just lost control for a moment and he had to go."
Moreover, Becker has put forth some massive facts that may or may not have contributed towards Djokovic's frustration. The first one being the Adrian Mannarino issue when the Frenchman's game was delayed.
Apparently, Djokovic had stepped in to take control and tried to reach the state governor on Mannarino's behalf. As a result, Boris speculates that taking up this issue against the organizers might have stressed him out. 
Here's point #2, as mentioned by Boris Becker, which he feels might have contributed to Novak's on-court outburst: "I also wonder if it might have been a mistake not having his long-time main coach Marian Vajda among the three people he was allowed with him in New York under the current restrictions. He is Novak's go-to guy, someone who is very calm and has a sort of father figure influence — but he wasn't there."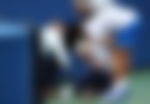 Boris Becker's valuable piece of advice to Novak Djokovic
Back in his coaching days, Becker was wary of the 'Djoker's on-court frustration and his way of expressing it. In 2016, Novak Djokovic claimed what remains his only Roland Garros crown to date, but it almost never happened!
Becker was a part of Djokovic's coaching team at the time, and he distinctly remembers an incident that nearly cost Nole a championship. In a quarterfinal game against Tomas Berdych, he flung his racquet in frustration and almost hit a line umpire. 
Fortunately for the Serb, the racquet landed on safe ground, harming no officials. Here's what Becker said to Novak after the scary incident: "I know what the pressure is like in a big match and was not always Mr Nice Guy as a player. I said to him you can scream as much as you like, break your racket, but don't throw things or hit the ball away. I was worried something like this might happen."  
ADVERTISEMENT
Article continues below this ad
Federer and Nadal being the people's favorite still haunting Djokovic? 
Novak Djokovic is one of the most dominant players in recent history. Undoubtedly, he's created a lasting impact in the previous decade. But Novak's still not viewed as an equal to Federer and Nadal by the fans. Is this thought lingering in his mind, making him prone to sudden outbursts? Boris Becker really feels so! 
"He is a people person and wants to be appreciated like that. He is playing in the era of two tennis gods in Rafael Nadal and Roger Federer and is a bit of a gate-crasher. I think it does bother him that he is not as generally popular as they are." 
ADVERTISEMENT
Article continues below this ad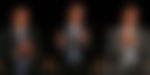 The 17-time Grand Slam winner will now have to wait until September 27 to begin his bid for an 18th Major. Winning Roland Garros will be an uphill task, and the 33-year-old has to be in top shape, both mentally and physically, to dominate on the clay court.