'God Rest His Soul' – American Tennis Legend John McEnroe Dedicates a Song to Foo Fighters Late Drummer Taylor Hawkins
Published 01/25/2023, 6:50 AM EST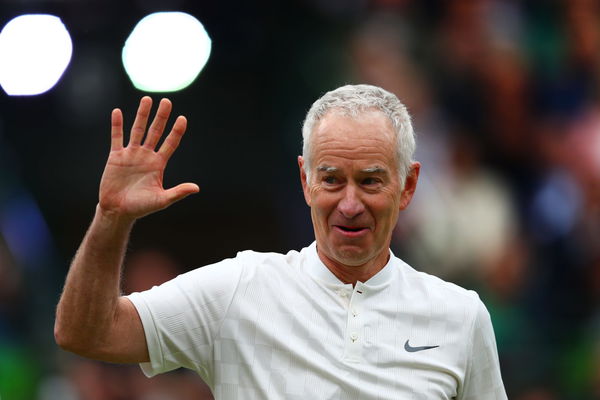 Former American tennis star John McEnroe is a versatile man. He not only played great tennis but also did well as a commentator. Apart from sports, American has experience working in front of a camera. The legend can also play the guitar while singing. Recently, the former world number one took out his guitar and entertained his fans with a few songs. He spoke about the band he would love to work with. And there's a particular reason behind it.
John McEnroe wants to record with the Foo Fighters
During the interview, while displaying his skills, McEnroe also answered a few questions. Showcasing his musical brilliance on the YouTube channel, Eurosport Tennis, the American revealed that he would love to collaborate with the rock band Foo Fighters. Here's the reason he gave for it.
ADVERTISEMENT
Article continues below this ad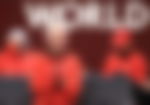 "I would love to record with the Foo fighters. My friend God rest his soul, Taylor Hawkins. The drummer is no longer with us, so I would, if I ever had a chance to dedicate something to him would be incredible." Further, the American dedicated the song 'Everlong' to his late friend.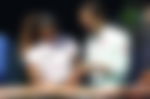 Surely the fans will agree that the American has got great taste in music. He values the bond of friendship as well. Not to forget, he does sing well. Looking at such skills, it wouldn't be a stretch to say that McEnroe could have made a career in the entertainment industry if he was not a tennis player. However, he did entertain us for a long time with his brilliance on the court as well.
ADVERTISEMENT
Article continues below this ad
McEnroe's tennis adventure went wrong
After seven Grand Slam titles and a long tennis career, McEnroe said goodbye to tennis. He is actively working as an analyst and a commentator. However, how long can you keep an athlete away from the court? McEnroe recently admitted that he loves going out on the court and playing with kids at his academy.
However, the 63-year-old added that his body is not the same now, and he once tore his meniscus, which took a long time to heal. Further, the American also revealed that he never underwent any surgery as he always paid utmost importance to his fitness.
ADVERTISEMENT
Article continues below this ad
WATCH THIS STORY – Hilarious Meaning of Roger Federer, Rafael Nadal, Novak Djokovic, and Serena Williams on Urban Dictionary! 
We all would love to see the legend step into a tennis court again. However, his fans will be hoping that he doesn't pick up an injury again.