"Going to Run Away With It": Former American No. 1 Picks Novak Djokovic GOAT Over Federer and Nadal
Published 07/09/2021, 6:57 AM EDT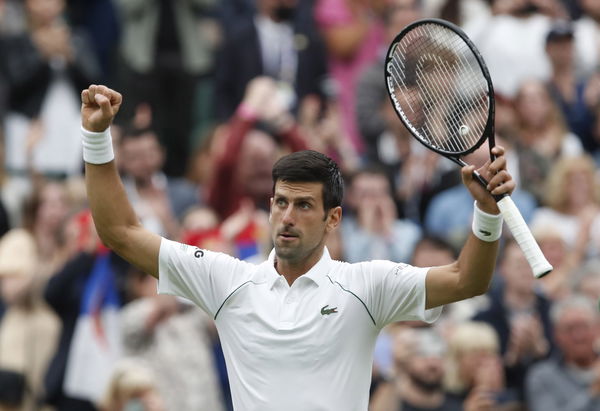 ---
---
The 'Big 3' has always been one of the most talked-about topics in the world of tennis. However, who's the best among the three is still an unending debate. Sometimes with stats, analysis, and numbers in galore, fans boast about their favorite's dominance on the court and defend their legacy faithfully. While this argument never seems to end, former World No. 4, James Blake believes there is one man who is going to 'run away with it. The only one of the big three remaining in the competition at Wimbledon, Novak Djokovic is on his way to yet another title. The American believes not only will Novak win this but also end the 'G.O.A.T' debacle after he successfully defends his title.
ADVERTISEMENT
Article continues below this ad
"He's going to run away with it"- James Blake on Novak Djokovic
ADVERTISEMENT
Article continues below this ad
For James Blake, Novak's mindset is the key to his success. The Serbian recently drew comparisons of himself to a 'WOLF', talking about his elite mentality and his desire to be nothing less than the best.
Reflecting on the same, James said, "It's truly impressive. He's been on tour for a long time. He's 34-years-old, and he's been out here since he was 17-years-old, you'd think someone will get tired… He even said at the end of the French Open that he was mentally exhausted… It's pretty easy for people to stay mentally exhausted. But he then turns around… and says you know what? Wimbledon is coming up, and I got to be ready for that. And he's able to recharge. Both mentally and physically, he's able to recharge better than just about anyone in the world."
Watch this story: Drama at Wimbledon Championships involving Nick Kyrgios, Dan Evans, Simona Halep, Jelena Ostapenko and Others.
Novak's quest for a title is like an unquenched thirst. His performances are proof that he wants to get his hands on any and every trophy, time and again.
"I think he wants to be the first name in every record book, in every line he wants to be first in all those. I do think he is naturally driven. I think if he was at 19 slams and the record was as it was before this generation, 14, he would still be pushing to get to 20, to 21," James said.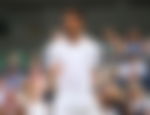 With Novak one step away from making it to yet another Wimbledon Final, James believes he can put an end to the long-standing debate. He said, "You know, the whole 'G.O.A.T' debate is always going on, I always say it is still an ongoing story. It's not done, it's not written in stone yet… The stats aren't going to lie. These guys prioritize the grand slams so much and we'll see if that's the main indicator of who people think is the goat but there's a good chance he's going to run away with it." 
Showtime at Wimbledon
Novak Djokovic meets Denis Shapovalov in an epic semi-final clash at the Wimbledon Championship 2021. While the Serbian is considered the favorite, writing Denis off would be his biggest mistake. The Canadian has been the star of the tournament coming from behind on several occasions to cause major upsets. His young energy can make it difficult for the veteran to cope up with, in spite of all their experience and skill.
ADVERTISEMENT
Article continues below this ad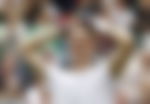 Novak is not just defending his title but also fighting for a formidable record. Who makes it out? The history or the future? We'll have to wait and watch.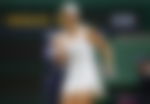 ADVERTISEMENT
Article continues below this ad