Goran Ivanisevic Gives Bold Prediction on Grand Slam Race Between Roger Federer, Rafael Nadal and Novak Djokovic
Published 02/22/2021, 6:00 AM EST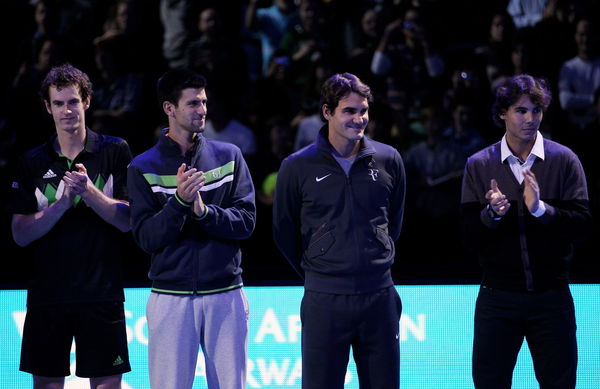 ---
---
Former Grand Slam champion and Novak Djokovic's coach Goran Ivanisevic is in awe of how the 'Big Three' continue to lord over men's tennis in spite of the emergence of the next lot of superstars.
ADVERTISEMENT
Article continues below this ad
In an interview after guiding the Serb to an unprecedented ninth Australian Open title on Sunday, the legend said that he was amazed at how the 'Big Three' – the combined nickname for Djokovic, Rafael Nadal, and Roger Federer – keep coming up with amazing performances in "big matches" even in the twilight of their careers.
Ivanisevic says return of Federer will make race for Majors more interesting
ADVERTISEMENT
Article continues below this ad
The big Croat added that he cannot wait to see Federer return to action as "it's going to be more interesting to see what is going to happen at Roland-Garros and Wimbledon."
However, he stuck to his earlier claim saying that Nadal and Djokovic will eventually go past Federer's Grand Slam haul and set their individual benchmarks.
"I said a couple of years ago that Rafa and Novak are both going to overtake Roger. I still believe that," said Ivanisevic, who is remembered as one of the biggest servers in the game.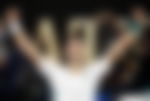 Federer and Nadal and are currently tied at 20 Grand Slam titles apiece, which is the highest in the men's game.
Ivanisevic says the Big 3 are a step ahead of young guns in Grand Slam finals
Without giving out the name of the tournament, the legend said he fancied Nadal to win one more Grand Slam this year. It is not hard to imagine which Grand Slam Ivanisevic had in mind, as the Spaniard has already won a record 13 titles at the Roland-Garros and is the favorite to clinch his 14th French Open crown this year.
"I hope not two, but I give him (Nadal) one (more Grand Slam title)," the Croat said.
Ivanisevic added that every time one thinks that they are close to calling it quits and may not have more glory in them, the 'Big Three' come up with something special to prove their critics wrong.
The former champion said that the 'Big Three' are still a step ahead of the "young guns" when it comes to the finals of marquee events.
ADVERTISEMENT
Article continues below this ad
"The young guns are coming, they're here but these guys are better, one step better in the finals. I don't know where is the end…," Ivanisevic said.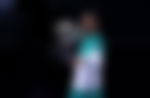 His pupil had quite clearly kept his best tennis for the last as he overwhelmed the in-form Russian Daniil Medvedev in a display of high-class tennis, ending Medvedev'ss unbeaten run since last year and also his hopes of lifting his maiden Grand Slam trophy.
ADVERTISEMENT
Article continues below this ad