'Got Nervous and Started Yelling at Us' – Arrested Argentinian Tennis Player Issues Clarification on How Things Unfolded After His French Open 2022 Stint
Published 05/27/2022, 12:03 PM EDT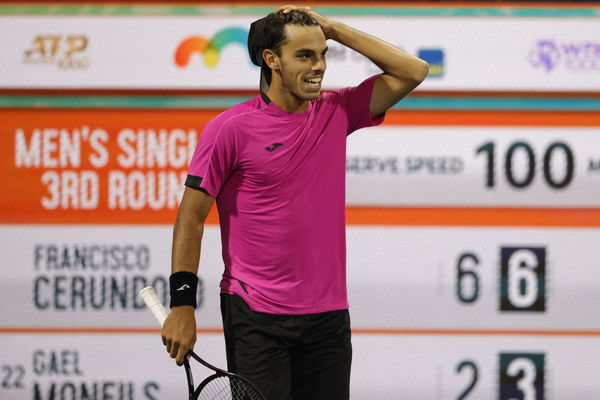 In a shocking incident in Paris, police arrested 23-year-old Argentine tennis player Francisco Cerundolo for allegedly assaulting a taxi driver. The driver stated that there were four other people with the Argentine, and all of them seemed intoxicated. After receiving a complaint, the police arrested him from his hotel after his exit from the French Open. 
However, the police later released Cerundolo, and the Argentine had the chance to tell his side of the story. According to him, the charge was completely false. 
ADVERTISEMENT
Article continues below this ad
Francisco Cerundolo issued a statement
After being released, the world no.45 issued a statement via Twitter. In the caption, he wrote, "This is my statement of what happened Wednesday night. Thank you all for caring." (Google Translate)
The statement from the Argentine says, "Hello everyone, I wanted to tell you that everything that is being mentioned on the networks is false. I was with relatives at night asking for a taxi, and I asked him if he would do us a favor and put us up with 5 people. The taxi driver told me that I should wait for him for 2 minutes that he was going to do something and he would come back. When he came back and saw that we spoke another language, he kind of got scared and told us that in the end five didn't, we asked him why, he got nervous and started yelling at us, treating us badly and said he was going to call the police."
"We did not give it importance, we went to the hotel to ask for another taxi and the minute the police appeared and questioned me and one of my relatives inside the hotel in the lobby because the taxi driver said that we had allegedly assaulted him. They took us to the police station and after a few hours because it was a holiday and there was still no one there, after corroborating the fact through the security cameras, they realized that nothing had happened. They apologized to us because they couldn't believe that they had arrested us for this. I'm perfect, it was just a bad time. Thank you all for asking how I am and caring!" he further said. (Google Translate)
A statement from Francisco Cerúndolo, who guarantees last night's reports are fake. Security cameras proved there was no aggression, clear of charges with apologies from the police. https://t.co/FAAOB4pj6y

— Gaspar Ribeiro Lança (@gasparlanca) May 27, 2022
Earlier, the driver said, the Argentine was with his friends when they asked for the cab. However, Cerundolo later confirmed that he was rather with his four relatives. He also clarified about all the false narratives presented in the media. 
Cerundolo didn't have a great French Open 2022
ADVERTISEMENT
Article continues below this ad
The Argentinian tennis star was in Paris primarily to play in the French Open. In the singles event, he faced British player, Dan Evans in the first round, which he lost in straight sets.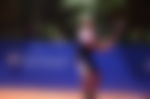 Then in the doubles event, he played with his fellow Argentine partner Federico Coria in the first round against the pair of Gonzalo Escobar and Ariel Behar. Unfortunately, he lost that match as well. 
ADVERTISEMENT
Article continues below this ad
Watch This Story: Epic Rafael Nadal vs Novak Djokovic encounters at the French Open
Overall, his time at the French Open and the entire clay-court season was disappointing. However, he had a great Miami Open earlier this year, reaching the semi-final.