'Gutless. Gutless Sam..'- When Donald Trump Ridiculed a Senior American Tennis Player Over His Series of Defeats on the ATP Tour
Published 08/10/2022, 12:46 AM EDT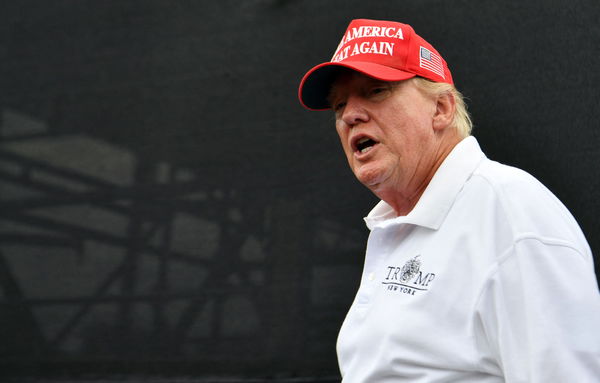 Former US President Donald Trump has been a huge fan of tennis, as he has interacted with many tennis players in the past, including Serena Williams. Back in 2016, he talked about a veteran American player in his own way.
ADVERTISEMENT
Article continues below this ad
A former tennis player turned tennis writer, Barry Buss, asked the former President about his thoughts on Sam Querrey's performance, as the American player was having a tough time prior to Wimbledon in 2016. Interestingly, Trump mocked the American player by comparing him with a cartoon character.
ADVERTISEMENT
Article continues below this ad
Donald Trump mocked Sam Querrey over his form
While talking to Barry Bus, Trump said, "I know Yosemite Sam. Total winner. He's more Soft Sam. Hell, he loses the coin toss, guy just goes away. Soft Sam. He just looks defeated when he walks on the court, shoulders always slumped over. Shortest tall guy I know, Soft Sam. Going gets tough, Sam gets going."
It is worth noting that Yosemite Sam is a cartoon character from the Looney Tunes and Trump ridiculed Querrey by comparing him with the cartoon character. "You always know with Sam if you just look at him funny he goes away. Gutless. Gutless Sam. Soft Sam. No fight, all flight. Surprised somebody who loses that much would still be playing to be honest," he further said about Querrey.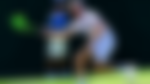 Despite the mocking, Trump later praised the American tennis player and called him a 'nice guy'. Notably, Querrey went on to beat Novak Djokovic in the round of 32 at the Wimbledon Championships in 2016, shocking the world.
Trump once called Serena Williams the greatest female tennis player
Back in 2015, Trump opened a tennis center at Trump National Golf Course in Virginia. During the unveiling, he invited Serena and played tennis with her as well.
ADVERTISEMENT
Article continues below this ad
Watch This Story: Serena Williams once gave a scathing reply to haters who wanted her to play men's tennis
Interestingly, Trump played in a suit, but he somehow managed to hit a few shots against Serena Williams, the 23 Grand Slam titles winner. After hitting a few shots, Trump hailed Serena and called her the greatest female tennis player of all time.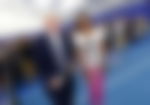 ADVERTISEMENT
Article continues below this ad
Meanwhile, Serena recently announced her retirement from professional tennis and the US Open will probably be her last tournament on the tour.
Is Serena the greatest tennis player of all time? Let us know in the comments.