'Had a Great Fear of Coming Back' – Gilles Simon Details Current Mindset Before Retirement at French Open 2022
Published 05/27/2022, 9:13 AM EDT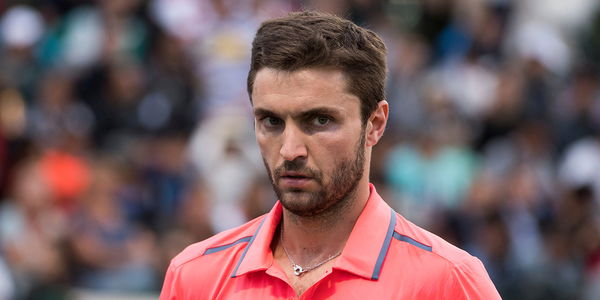 Weeks ago, Gilles Simon announced the 2022 French Open to be his last Grand Slam. Keeping that in mind, the Frenchman is making sure to give his best shot at the clay courts of Paris. However, like any other player in this situation, the 37-year-old also had a fearful mindset before entering the tournament.
Simon's mentality entering his last Grand Slam
ADVERTISEMENT
Article continues below this ad
Gilles Simon has been struggling with his form for a long time now. Failing to overcome the struggle even after repeated tries, the former World No. 6 in May announced his retirement at the end of the 2022 season. Walking in the footsteps of his fellow countryman Jo-Wilfried Tsonga, Simon is also playing his last Grand Slam at the 2022 French Open.
In the first-round clash, he overcame a major scare. The Frenchman outplayed the 16th seeded Spaniard, Pablo Carreno Busta, in a five-set thriller. Having a confidence boost, he headed towards the post-match press conference. During the press conference, he opened up about his mentality before entering the 2022 French Open.
"…I had a great fear of coming back to Roland and against such a player I could have easily lost 6-2, 6-1, 6-1. If it's a day where I'm tense and you say, Okay, I will do last Roland Garros but I won't enjoy it. Of course that's the atmosphere, but then I have to be in a good position to play a good match," he said.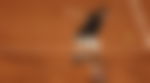 Prior to this year's French Open, Simon has played a total of 61 Grand Slams in his 2-decade long career. However, entering his 62nd Grand Slam, Simon seemed to have a fearful approach. "For me, it's not my last match, but it will be my last Roland Garros, for my last five-setter, because it's my last Grand Slam," he further added.
How did Gilles Simon enter his first-round match?
Prior to entering the French Open, Simon suffered a first round loss to Ukraine's Oleksii Krutykh in a Challenger in Heilbronn, Germany. Considering his 2022 record so far and Pablo Carreno Busta as his opponent, the tennis community expected a first-round loss for Simon. However, proving everyone wrong, the Nice born player outplayed Pablo Carreno in one of the most thrilling matches of the tournament.
Opening up about the thoughts that he went through while entering his first round at the French Open, Simon said, "I said to myself, Well, it would be great if we could see the true Gilles Simon one more time. Not the one that lost 2 and 1 against Krutykh in Hellbronn. But the one who could be on the court, play three, four hours, and who is going to be brave and try to find solutions to fight back."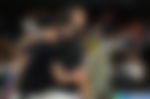 ADVERTISEMENT
Article continues below this ad
Gilles Simon has had a number of on-court rivalries. However, his rivalry with Jo-Wilfried Tsonga remains a favorite one amongst tennis fans. The two have faced each other 14 times on the tennis court. Even though the two were on-court rivals, their friendship dates back to their young days. The two played several ITF events as a team during the early days.
Opening further about his state of mind while entering the court, Simon asserted Tsonga acted as an inspiration to him. He said, "I said to myself, Well, Jo was really strong, and I want to do the same thing. Sometimes you really want something and you don't succeed, but here I wanted it very hard, and I succeeded."
ADVERTISEMENT
Article continues below this ad
Watch this story- The Greatest Comebacks in Tennis
While Tsonga is out of the French Open, Gilles Simon is still standing strong. Outplaying Steve John in the second round. Next, he is set to face the 20th seed Marin Cilic in the third.
Edited By: Ajinkya Aswale