'Had Him Up Against the Locker'- Andy Roddick Reveals Scuffle Between Him and Novak Djokovic in the Locker Room
Published 08/27/2022, 7:30 AM EDT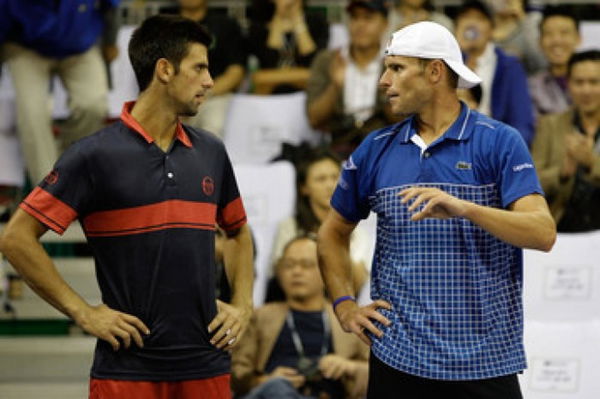 Djokovic has won an astonishing 21 Grand Slam titles. However, this has not come easily to the player and sometimes a victory has left his opponents bitter. The same thing once happened when Djokovic defeated Roddick in the quarter-finals of the US Open in 2008. Roddick got into a locker room tussle with Novak Djokovic, which fortunately diffused quickly.
The legendary Serb is sitting out of the US Open this year because of his vaccination status. Djokovic will have to be happy with winning just one grand slam title this year, taking him tantalizingly close to his archrival, Nadal's tally of 22.
ADVERTISEMENT
Article continues below this ad
Novak Djokovic and Andy Roddick once had a locker room fight
Djokovic defeated Roddick in the quarter-finals of the 2008 US Open. Prior to the match, the American was questioning the credibility of Djokovic's injuries and mid-match retirements he had taken earlier in his career. Roddick mocked him and said, "a back and a hip (injury)? And a cramp, bird flu, or SARS?"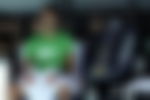 Roddick accepted that he was trash-talking about the Serb. He said, "I was kind of talking trash and he came out and beat the pants off of me as he would." Roddick further narrated, "But (he) then kind of chirped afterward and he came straight in, I went right up to him and had him up against the locker." However, Roddick backed off quickly after seeing the player's trainer, who he knew could not face in a bout.
Djokovic too had a few words to say about the comments made by Roddick. He stated he was delighted to play Roddick and defeat him in his favorite tournament. However, he also said, "That's not nice, anyhow, to say in front of this crowd that I have 16 injuries and I am faking it."
ADVERTISEMENT
Article continues below this ad
Djokovic and Roddick have faced each other nine times. The H2H between the two players lies in the favor of the American player with a ratio of 5:4.
Djokovic's 2022 season so far
Earlier this year, he was forced out of the Australian Open because of his vaccination status. Following that, he missed many ATP tours in the USA because of the same reason. Finally, he made his comeback on the clay court tours. However, he could not win defend his Grand Slam title in Paris.
ADVERTISEMENT
Article continues below this ad
WATCH THIS STORY: Novak Djokovic and Maria Sharapova moments that define their friendship
Nonetheless. it did not dampen his spirits, and he went on to win Wimbledon. Although he has surpassed Federer's tally of major titles, another one of the great rivals, Rafael Nadal, still sits on top with 22 Grand Slam titles. Moreover, the Spaniard will have the opportunity to go two ahead of Djokovic next week at the US Open.