"Have Struggled a Lot With It": Stefanos Tsitsipas Opens up on His Mental Struggles
Published 09/16/2021, 1:20 AM EDT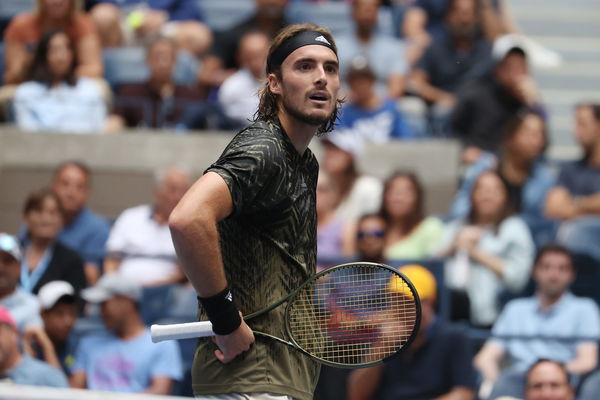 ---
---
The unprecedented circumstances presented by the pandemic across the world, including the world of sports, have shed much-needed light on the importance of mental health. Accordingly, it has become more necessary than ever for governing bodies of sports to be proactive in ensuring that conditions are conducive to athletes' mental well-being. Interestingly, Greek tennis star Stefanos Tsitsipas revealed how he coped with mental struggles during the lockdown.
ADVERTISEMENT
Article continues below this ad
Since the complete blowout of coronavirus, the tennis calendar was on hold until August 2020. During that time, Tsitsipas was not in a good state, mentally.
ADVERTISEMENT
Article continues below this ad
"This whole pandemic was something that I've never imagined, you know, we as like humans to go through. Right now, I am in a better state, mentally, I wasn't at the beginning of it," Tsitsipas expressed on the Madhappy podcast.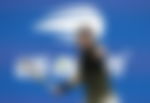 Stefanos Tsitsipas on coping up with mental health struggles
According to the 23-year-old Greek, adaptation is the keyword. Tsitsipas also explained how the human mechanism boosts well-being.
"It's all about adaptation; that's how I see it. Once you adapt your conditions, then the human brain and body have this ability to adapt in any circumstance in any way," Tsitsipas said.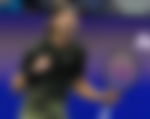 Furthermore, the Greek professional admitted the struggle during those trying times. Also, he opened up on how the situation is changing for the better.
"I, personally, have struggled a lot with it," Tsitsipas revealed. "I never imagined it would've affected me so much in ways, you know, I didn't see coming. But right now, I am confident, things are going better, and the situation is looking way better on the ATP Tour."
ADVERTISEMENT
Article continues below this ad
Conclusively, the Greek sensation reflected on the improving situation. 
Tsitsipas said, "Right now, I see the light at the end of the tunnel; things are getting better. It's so nice to finally see some solution come to life and make our daily life much easier to live with and have better access to different kinds of things that bring happiness and joy."
ADVERTISEMENT
Article continues below this ad
Hopefully, from here on, players will be more cognizant of their own mental well-beings. Also, tournament organisers with the ATP and WTA are working together to enable a healthier atmosphere for players to compete in.
Watch this story: Top Dramatic Tennis Moments From The 2021 Clay Season