"Have to Think About Rebuilding Everything": Rafael Nadal Shares his Pandemic Pain
Published 12/21/2020, 9:00 AM EST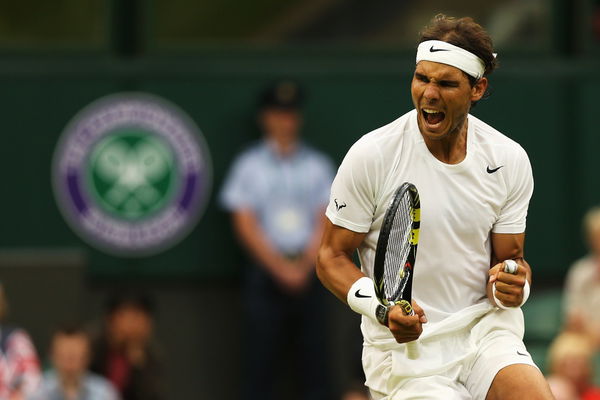 ---
---
Spanish tennis superstar Rafael Nadal has opened up on how the novel coronavirus pandemic has affected and altered his day-to-day living.
ADVERTISEMENT
Article continues below this ad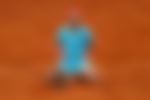 Rafael Nadal his thoughts are with those who lost loved ones to pandemic
ADVERTISEMENT
Article continues below this ad
Nadal, however, also said that while the pandemic threw his plans haywire and forced him to make slight adjustments to his routine, it was nothing compared to how it robbed scores of families of their loved ones across the world and condemned millions more into hardship.
After a long break due to the pandemic, we have resumed activity at #NETS (Nadal Educational and Tennis School), #India. Gradually, the children from Anantapur can return to tennis classes, as well as English and computer lessons pic.twitter.com/Ar3mIxYZnE

— Fundación Rafa Nadal (@frnadal) December 9, 2020
In an interview with a Spanish publication, Nadal said more than thinking about himself, his thoughts are with those who bore the brunt of the pandemic.
"I believe that the pandemic has affected us all and has altered our lives in a remarkable way."
"It is clear that the first thoughts and words are for those directly affected, who are those who were sick, those who are still sick, and especially the families of the many deceased who are not few," Nadal said.
Changing routines nothing compared to more serious pandemic fallout says Nadal
Labelling the pandemic as "a tragedy" that has brought the entire world to its knees, the Spaniard said changing routines for the likes of himself and other athletes is nowhere near as difficult as coming to terms with the loss of someone close.
 

View this post on Instagram

 
"The rest is relative and that we have to change routines, that we have suffered alterations in our lives. In the end, that goes to the background," Nadal said.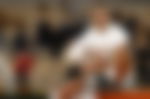 He added that now is the time for everyone to come together and think about ways to reach out to people hit hard by the pandemic and offer them a measure of succor.
 

View this post on Instagram

 
How Nadal did his bit during the pandemic
ADVERTISEMENT
Article continues below this ad
"Now we have to think about rebuilding everything, that people heal, that the pandemic ends and that we can recover our freedom," the 20-time Grand Slam champion said.
In a recent question-and-answer session with children supported by his philanthropic organization, the 13-time French Open champion said it was difficult focusing and training for the French Open this year while people in his homeland were being thrust into a desperate situation because of the pandemic.
ADVERTISEMENT
Article continues below this ad
He said through his foundation, he did whatever he could to stand with people back home, who suffered untold losses, before he could put his focus back on tennis.