"He Can Beat Djokovic": Coach Backs Rafael Nadal to Stop Novak Djokovic at US Open 2021
Published 07/31/2021, 12:43 AM EDT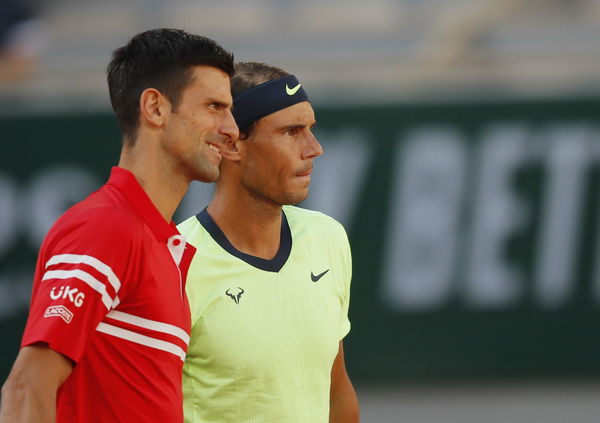 ---
---
The 2020 Tokyo Olympics reaches its podium finish after an enthralling week of entertainment, and more. Fans all over the world have enjoyed the mega-event thoroughly. Notably, tennis enthusiasts have had the time of their life, witnessing some epic encounters, fierce battles, and major upsets. However, while fans relished these moments of magic, they recall the memories of the Olympians; notably, those who missed out this year. One of the many famous names is that of former gold medalist, Rafael Nadal.
ADVERTISEMENT
Article continues below this ad
Earlier this year, Rafael Nadal announced his withdrawal from the 2021 Wimbledon Championship and the 2020 Tokyo Olympics. The heartbreaking news was a little too hard on fans, who were still grieving Nadal's semi-final loss at the French Open.
ADVERTISEMENT
Article continues below this ad
The maestro battled hard against his fellow 'G.O.A.T' but couldn't make it past him. However, courtesy of his sabbatical, Nadal's alternate coach, Francis Roig, believes he is re-energized, rejuvenated, and ready to ruin the Serb's chances of a Calendar-Grand slam at the 2021 US Open.
Francis Roig (trener Nadala): Rafa nie gra od dłuższego czasu i to nie jest dla niego łatwe. Trenuje świetnie, jest w dobrej kondycji ogólnej. Myślę, że może pokonać Djokovicia na US Open#Tennis

— Maciej Trąbski (@MTrabski) July 30, 2021
Watch This Story: How Roger Federer, Rafael Nadal, Novak Djokovic, Serena Williams, and Others Travel
"He can beat Djokovic"- Francis Roig
While Rafael Nadal spent time recovering in his hometown, Mallorca, Novak Djokovic was busy winning titles. Recording one feat after another, he first won the 2021 Wimbledon Championship and then set out on a quest for gold at the 2020 Tokyo Olympics as well.
Missing out on both these tournaments that his counterpart triumphed makes a comeback tricky but does not limit Rafael. Speaking of the same, Francis said, "Rafa has not played for a long time and it is not easy for him. He trains great, he's in good shape overall. I think he can beat Djokovic at the US Open"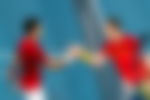 Rafael Nadal vs Novak Djokovic continues to be one of the most fierce rivalries in tennis history. When they first met at the French Open in 2006, they shared merely 1 title between them; now, they have 20 Grand Slam titles each.
However, while Nadal won that game, he failed to replicate the same in their most recent outing. Despite getting the lead early on, the 'king of clay' failed to match up to the World No. 1 and lost the clash. Regardless, Francis is sure of Nadal to beat Djoko this time around, provided they meet at the US Open.
ADVERTISEMENT
Article continues below this ad
Raed more: Novak Djokovic vs Rafael Nadal – The Greatest Rivalry Explained in Numbers
Rafael Nadal returns to court
After more than a two-month-long break, Rafael Nadal returns to court. The Spaniard begins his journey to the US Open, appearing first in Washington at the Citi Open. This will be Nadal's first outing in the tournament; hence, fans are sure to pack the stands and cheer on the Spanish giant.
ADVERTISEMENT
Article continues below this ad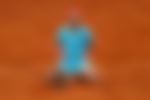 Speaking of his return, Citi Open chairman said, "It's indescribable… The whole town is buzzing, our community is buzzing. Tickets have been sold out the minute they went on sale. The extra that we put on sale went on sale. We have a waiting list of 15,000 people that want to come."