"He Constantly Talked to Rafa": Fabio Fognini Accuses Toni Nadal of Coaching Rafael Nadal During Matches
Published 09/19/2020, 3:39 AM EDT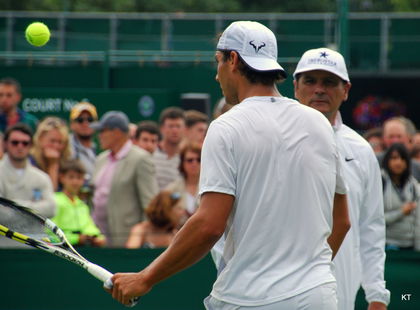 ---
---
Fabio Fognini recently released his autobiography, many excerpts of which give major insights into the tennis world, including those of some of the top players. He reserved high praise for Rafael Nadal and admired the Spaniard's dedication, but also had some choice words for uncle Toni.
ADVERTISEMENT
Article continues below this ad
Rafael and Toni Nadal won 16 Grand Slam titles together before the now 19-time Grand Slam winner hired Carlos Moya as his coach. In his book, Fognini has revealed some of Toni Nadal's habits that used to irk him.
ADVERTISEMENT
Article continues below this ad
Fabio Fognini's sarcastic take on Toni Nadal's in-match coaching
Fognini says that Toni constantly coached Rafael Nadal during matches from the players' box. In tennis, coaches are not supposed to advise the players. Match officials usually warn players and coaches when it does happen. According to Fognini, the same did not apply to Rafa and his then coach Toni.
"Not many know that Toni Nadal was really active during the matches. From his box, he constantly talked to Rafa, gave him tips, supported him. That is coaching. Everybody knows, umpires included, but nobody acts because it's part of the game, as the lines and the net," Fognini writes in 'Warning: My life among the lines'.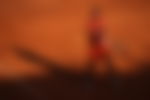 Regardless, Toni played a massive part in making Rafael the player he is. In his own autobiography, Rafa had described how his uncle was a taskmaster initially. But he appreciates Toni's contribution in grooming him as a tennis player.
Praise for Rafael Nadal
Fognini has also showered high praise on Rafael Nadal in his autobiography.
"Hard to describe how Rafa plays but if I had to use just one word I would say 'Savage.' A volcano energy explosion guided by discipline and method."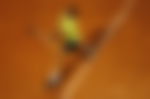 "Nadal plays every point in training as they were Grand Slam championship points. Tennis for him is a very serious business," he added.
ADVERTISEMENT
Article continues below this ad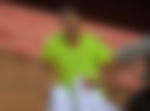 He has also mentioned a funny incident that led to their first time playing together.
"I meet Nadal at the US Open, he is playing the simulator. I ask him if he wants to play with me. He thinks I want to train with him. That's the first time we ever played," he explained.
ADVERTISEMENT
Article continues below this ad
Fognini has four wins over Nadal to date. He is also one of the very few players to have beaten Nadal thrice on clay.