"He Empowers the Other Argentines": Diego Schwartzman Details Relationship With Juan Martin del Potro
Published 03/02/2021, 10:48 PM EST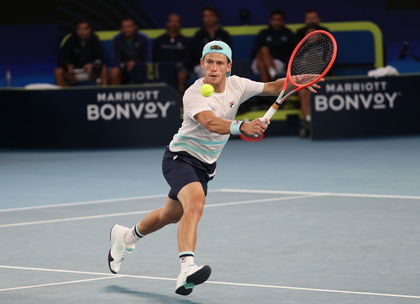 ---
---
Argentina has been less fortunate in terms of tennis as compared to soccer. However, they have produced two unrivaled gems, Juan Martin del Potro and Diego Schwartzman.
ADVERTISEMENT
Article continues below this ad
Inarguably, the 32-year-old Juan had collected an extensive following during the peak time of the Roger Federer – Rafael Nadal era. It was his matchless forehand that worked wonders for him.
But as the world knows, persistent injuries cast a dark shadow on Delpo throughout his career. Since injuring his kneecap at Queens in 2019, the 2009 US Open champion has been out of the tennis circuit.
ADVERTISEMENT
Article continues below this ad
Meanwhile, Schwartzman has surged up in the tennis echelon after 2018. Last year, he achieved his best result in Grand Slams by reaching the French Open semi-finals.
Presently, Schwartzman is at home playing for the Argentine Open title. He will next face Lukas Klein to reach the last eight in his hometown of Buenos Aires.
Coming back home reminded Diego Schwartzman of his roots. Therefore, he also opened up on his bond with the former World No. 3, Juan Martin del Potro.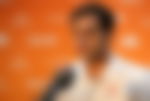 Diego Schwartzman says he is missing del Potro on the circuit
Delpo had been confident of making his comeback in the 2021 season, but he lost his father before that. Spain's Rafael Nadal, who is great friends with him, also offered his condolences.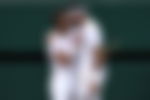 Even Schwartzman called him to give him strength in such hard times. Moreover, the 2020 French Open semifinalist confessed that they talk regularly. "With Juan, we have a very good relationship, we talk often. I contacted him when his father happened," Diego said.
(All quotes are translated from Spanish to English via Google Translate)
Without a doubt, Delpo has made a valuable contribution to the sport. In addition to that, he has been one of the warmest people on the tennis tour. Thus, it is impossible to fill the void he has created.
ADVERTISEMENT
Article continues below this ad
"He is missed on the circuit; he empowers the other Argentines. When I started to climb the ranking, Juan was injured, a shame," Schwartzman added.
Understandably, the young Argentine would have enjoyed the tour all the more had Juan been along on the road with him, as it would have been a learning experience for Schwartzman.
Hopefully, the master forehander Martin del Potro will come back to tennis this year. That will surely make the 2021 season truly special.
ADVERTISEMENT
Article continues below this ad