"He Is Sensitive to Public Opinion": Novak Djokovic Backed by Tennis Legend Amid Backlash at Australian Open 2021
Published 01/25/2021, 10:05 PM EST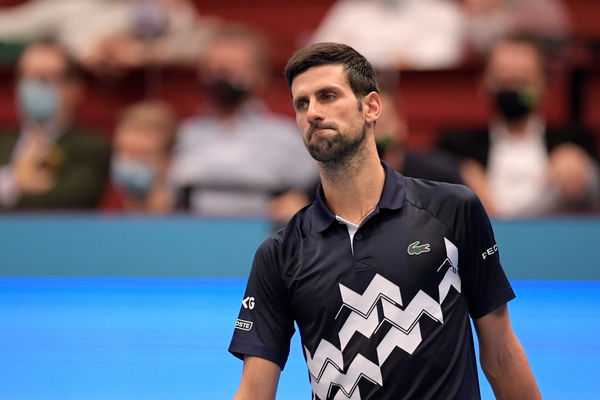 ---
---
World No. 1 Novak Djokovic is the man of the hour. But instead of his title-defense in Australia, the 33-year-old is making headlines for all the wrong reasons.
ADVERTISEMENT
Article continues below this ad
Earlier, Novak requested that Tennis Australia provide better quarantine conditions to tennis players facing the 14-day lockdown. However, the news picked up instantly and claimed that the Serbian was misusing his privilege.
Now, former World No. 1 Jim Courier has spoken on the Serb's behalf. "Novak has gone out of his way to stand up for other players in Australia," Courier said.
ADVERTISEMENT
Article continues below this ad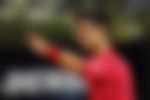 This is not the first time Novak has looked out for his fellow players. Last year, he founded the Professional Tennis Players Association with Vasek Pospisil, to protect the interests of players on Tour.
Moreover, the 8-time Australian Open champion issued a statement as soon as he saw his intentions being taken in the wrong sense. In the statement, he even apologized to the public despite having had good intentions.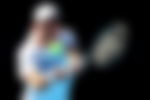 Courier asks people to give Novak Djokovic another chance
Given the coronavirus crisis, many believed that hosting a Grand Slam tournament was not a wise decision. And at the same time, Novak requesting leniency just opened another door for public criticism.
"He was being a leader and it just came off wrong in the public," Jim continued. "And I hope the Australian public will give him another chance to at least explain himself."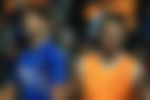 Similarly, the Serbian's remarks on the removal of line-judges also caused him a backlash initially. To a certain extent, he is often construed as offending to the traditional tennis fans.
However, according to the 4-time Grand Slam champion, Novak should be admired for being able to stand alongside Roger Federer and Rafael Nadal.
ADVERTISEMENT
Article continues below this ad
"He is sensitive to public opinion," the 50-year-old American added. "He spends energy trying to court public opinion and based on what he's done on the court he should be a huge fan favorite; he's just come up at a time that a lot of the fan base have decided they're a Roger (Federer) fan or a Rafa (Nadal) fan."
As the air clears out, the 17-time Grand Slam champion's title defense will once again become a talking point. But this time around, he will have to battle through a hungry batch of next-generation players.
Can Novak Djokovic, winner of last the two Australian Open, make it three in a row?
ADVERTISEMENT
Article continues below this ad
WATCH: When Roger Federer, Rafael Nadal, and Others Broke Down at Australian Open
Trending Stories