'He Likes Drama and for Some Reason I Don't Trust His Antics'- Tennis Fans Boo Novak Djokovic for Playing the Victim Card at Australian Open 2023
Published 01/24/2023, 8:05 AM EST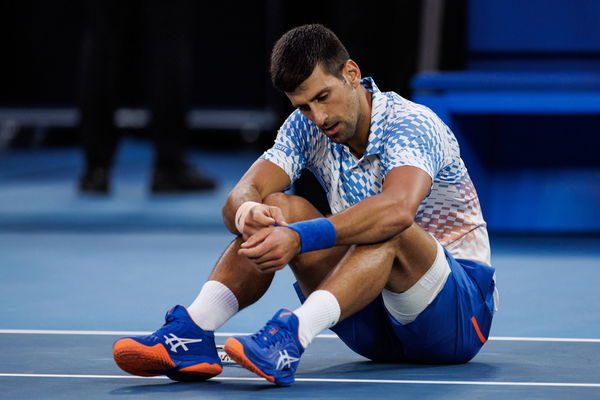 Novak Djokovic has taken it upon himself to answer the allegations against him faking an injury. Over the last few days, the tennis community has been divided over the squabble of whether Djokovic's hamstring injury is real. His brilliant performance in every match just seems to dumbfound the audience who has reservations about whether a hamstring injury could make a player better.
Fans on Twitter have gone all out taking sides on this issue after Djokovic's statement. He has replied to all the accusations and is understandably annoyed at them. He has raised questions about why is he always singled out when it comes to trolling about injuries. In a tweet by José Morgado, fans have replied to Nole and honestly, even some Nole fans are opposing him.
Novak Djokovic is injury-shamed?
ADVERTISEMENT
Article continues below this ad
José Morgado posted Novak's comment on Twitter with the caption, "Some *strong* words from Novak Djokovic."
Meanwhile, fans have swarmed the post with mixed reactions. What stands out is that a Nole fan has tweeted her reply and it is not in favor of the Serb.
novak fan here–think the issue is when you act like an injury will limit your playing ability, then mop the court with a r4 opponent in a slam…it uh, makes ppl think that, uh, maybe…it's not…an…injury…???

— Bill Packets (@BillPackets) January 23, 2023
When other players are injured they appear injured and perform injured. When Novak is injured he plays better ha. That's the only reason.

— Christopher (@mountieman323) January 23, 2023
Fans have also spoken up about his match results with Alex De Minaur. The match quickly received many unpopular reactions after Novak sealed it with a marvelous victory in straight sets.
No injured player wins 6/2 6/1 6/2…

— Bruno de la Rocha (@BrunoLad) January 23, 2023
Fans have also picked out the part where Novak says that only he is vilified over his injuries, unlike "some other players". They have reminded him of Rafa, whose injury was called out as fake by Djokovic fans a few months back.
There's a whole cult dedicated to slinging mud left, right & centre when Rafa is winning or losing, injured or not injured. They come up with absolute nonsense like doping accusations etc., Novak thinking that he is the only one being negatively portrayed is a joke.

— Sri (@sri_opines) January 23, 2023
So ironic that some of his most vocal fans are the ones who push the Nadal faking injury conspiracies the most

— Jack Turner (@jaturner193) January 23, 2023
I don't think Novak has met his fan base lol (notably the biggest/loudest accusers of rafa faking)

— TennisAlt (@tennisalt) January 23, 2023
Fans have also brought up the 2022 controversy over the Stefan Edberg Sportsmanship Award.
Wonder why he's NEVER been nominated for the Sportsmanship Award by his peers?

— BiLateral (@Bi08101657) January 24, 2023
Some fans have actually stood by Novak in this controversy.
He got injured on court, visible in Adelaide while leading. He has been taped up, which makes movement harder. He has been visibly struggling at times with movement *while leading* vs lower ranked players. It's not like he's losing 2-0 and he wants an excuse.

— Sebastian (@X36gg) January 23, 2023
He is not wrong José. Also, he should have said this years ago

— Alexander (@NoleFansSweden) January 23, 2023
A fan has meanwhile called him dramatic and openly stated that they do not trust his antics now.
He likes drama and for some reason I don't trust his antics.

— Susan Smith (@SusanSm69118333) January 23, 2023
ADVERTISEMENT
Article continues below this ad
Djokovic's injury- real or fake?
Novak Djokovic only happens to be one of the greatest tennis players the world has ever seen. While his injury has only made his performance better, he is visibly annoyed by the reactions of the tennis world. He has answered that he does not feel the need to prove himself to anyone at all. While his former coach Boris Becker and many other Novak fans side with him, he goes into the quarter-final of the Australian Open.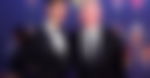 ADVERTISEMENT
Article continues below this ad
Tomorrow, on the court, Novak will face Andrey Rublev, who is playing under a neutral flag. If Novak plays in his usual extraordinary form, the controversy about his hamstring will flame higher up. On the other hand, the Russian tennis player has to try extra-hard to be consistent with his comeback as he will face one of the big 3.
WATCH THIS STORY – Hilarious Meaning of Roger Federer, Rafael Nadal, Novak Djokovic, and Serena Williams on Urban Dictionary!