'He Trained Under Bombs'- Father's Rousing Speech on Novak Djokovic 's Childhood Adversities Is Proof Enough of His Indomitable Spirit
Published 12/08/2022, 4:30 AM EST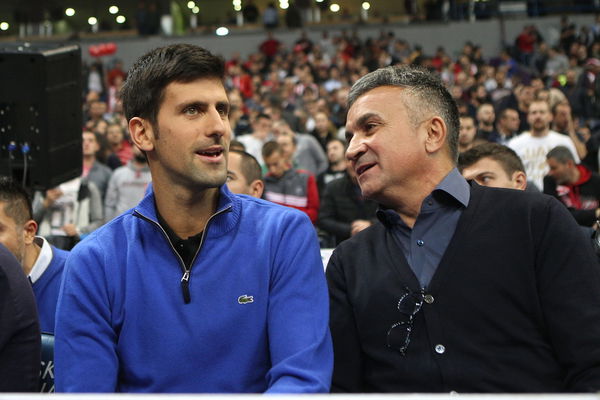 Novak Djokovic, the Serbian tennis player had got the full support and blessings of his parents. His father recently shared an empirical message about his son's extensive training. Srdjan Djokovic shared details about his son's training in the early years of growing up during the NATO bombings. It truly gives an understanding of how far the player has come.

The Serbian's father praised his son as he accepted a prestigious Serbian honor on behalf of the 21-time Grand Slam victor. The Serbian ace was acknowledged as the best global representative for Serbia. Novak Djokovic grew up and trained during NATO's bombing of Yugoslavia. Srdjan Djokovic talked about what it meant to him to see his son succeed.
Novak Djokovic's father praises him for his exemplary career
ADVERTISEMENT
Article continues below this ad
In a recent prestigious award ceremony, Srdjan shared an intense acceptance speech. Srdjan talked about Novak's and Serbia's past struggles. Novak toiled away while Serbia and the Serbian people were bombed and sanctioned. His father chimed that nothing was accomplished at the war. The doting father said, " He (Novak) rose from the ashes that were spilled over us."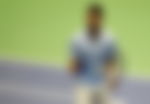 Novak Djokovic's father praised how incredible it was for his son to train while avoiding bombs as a child and to go on to become one of the sport's top legends. He kept expressing his love for his son. Srdjan continued to explain that nothing is impossible for his son when he puts his mind to it.
Novak's father was a skilled skier and ski instructor. He had later started a restaurant and sporting goods store in the Serbian mountains, where Novak first encountered the sport. The parents of Nole have played a significant role in his tennis career. In addition to being encouraging during his formative years, Novak's parents have also taken center stage even after he rose to the top levels of professional tennis.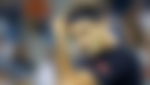 ADVERTISEMENT
Article continues below this ad
Novak's father shared that his son trained under bombs in the worst of circumstances, but he never gave up. Srdjan also said, "Be proud of being Serbs, and that Novak is a part of the Serbian people."
The Nole's father once crowned Novak with a dynamic title
Srdjan once related how Novak had been humiliated and chained by the media and fans. They had thrown him in a dungeon for his vaccination stance. Srdjan believed that Novak is the Spartacus of the modern age, unwilling to put up with injustice, colonialism, or hypocrisy.
ADVERTISEMENT
Article continues below this ad
Watch This Story: Novak Djokovic 's Epic Finals Against Rafael Nadal,.. at the Australian Open
It is believed that the current Australian Open champion's exemption to compete could have been granted. Nole stated that he could have claimed it as a result of his prior Covid infection. The federal government, however, does not accept that. As a young boy, Srdjan always encouraged Novak to participate in sports, and after seeing him play tennis, he actively developed his talent. The Serbian has never held back from supporting his son in contentious debates involving his rivals and arch-rivals. Let us know what you think about the Serb and his father om your comments below.