"He Was the Better Player": Roger Federer Details His Shortcomings After Loss to Hubert Hurkacz at Wimbledon Championships 2021
Published 07/08/2021, 2:05 AM EDT
After two knee surgeries, more than a year of recovery and rehab, Roger Federer came to the Wimbledon Championships 2021. Moreover, he had his eyes fixed on nothing less but his 21st Grand Slam title. But that dream of the Swiss maestro's came to an end in the quarterfinal against Polish star Hubert Hurkacz.
Notably, it was a competition between an 18th time Wimbledon quarterfinalist against a Grand Slam last-eight debutant. Pulling the biggest win of his career, Hurkacz defeated Federer 6-3, 7-6(4), 6-0. What makes this win even more incredible is the 39-year-old got bageled for the first time in his 22 appearances in Wimbledon.
While analyzing his performance, the 20-time Grand Slam champion saw a lot of room for improvement in his game. But what were the key factors that caused him a straight-set loss?
ADVERTISEMENT
Article continues below this ad
What went wrong for Roger Federer against Hubert Hurkacz in Wimbledon QF?
Federer came with a fundamental strategy in the quarterfinal – hold serve and attack the opponent's second serve. However, to execute it is a task easier said than done.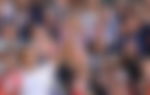 "I thought I had a decent chance going into the match," Federer said. "I felt like if I can, you know, protect my serve, I will get chances of his second serve, and I will get into the rallies I would like and have them go my way."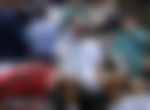 Furthermore, Federer accepted that he was struggling with his rhythm during the first set. He added that instead of taking his chances, he found himself in difficult situations, which cost him the opening set. Yet, the Basel-born gave all credit to Hurkacz for getting the job done.
Moving forward, Federer mentioned that he needed to win the second set anyhow since he was also a break ahead. But the tiebreaker did not go down as he desired. "It was brutal first six points to go down 4-2, and change ends and go against the wind. I knew that was not going to be great for me," Federer exclaimed.
In finality, the Swiss maestro acclaimed the Polish star for putting on an exceptional performance. "But being down two sets to love with his momentum swinging his way, things got complicated. He was the better player by far at the end, so he deserved the victory today," he concluded.
ADVERTISEMENT
Article continues below this ad
Watch this story: Unknown Facts About Wimbledon Championships
Next up, Hurkacz will face Matteo Berrettini for a place in their first-ever Grand Slam semifinal. On the other side, Novak Djokovic will battle Denis Shapovalov on his way to his 20th Grand Slam title.
ADVERTISEMENT
Article continues below this ad
Who do you think will win Wimbledon Championships 2021?