"He's Been Training Hard": Juan Martin Del Potro's Surgeon Reveals Comeback Plan for the Tokyo Olympics 2021
Published 05/06/2021, 2:27 PM EDT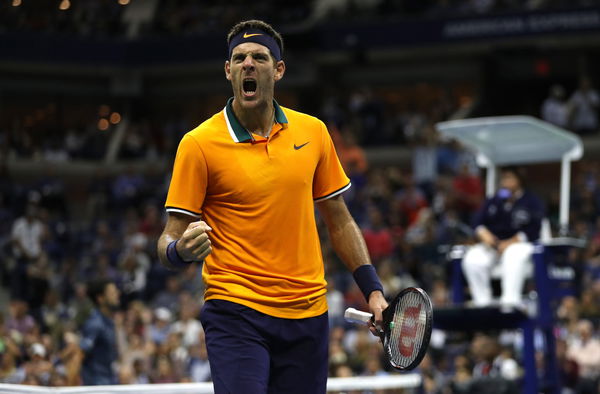 Former world number three and winner of the 2009 US Open title, Juan Martin del Potro has struggled with injuries more than any other player over the past decade. But the Argentinian always bounces back and proves his mettle by producing remarkable tennis on-court.
In fact, del Potro's return to competitive tennis is one of the most awaited moments of this year. Every tennis enthusiast wants to see the 'Tower of Tandil' back on-court and rip off the opponents with his monstrous forehand.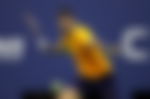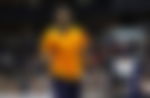 ADVERTISEMENT
Article continues below this ad
Juan Martin del Potro has a slew of injuries that destroyed his career
Having fractured his knee cap during the Queen's Club Championship a couple of years ago, del Potro had undergone surgery for the knee on March 23rd this year. It was his fourth surgery to the knee and an eighth surgery overall. 
While rehabilitation after surgery takes time, it was reported that del Potro's body responded well to the operation, and the Argentinian even started hitting balls on a green-clay court wearing a splint to his knee. 
However, the big question remains: When will Juan Martin del Potro make his comeback?
Well, the tower of Tandil confessed to his near and dear ones that he plans to stage a comeback at the Olympics this year, even if he is just 50% fit for the mega event.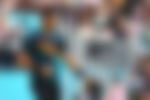 Jorge Chahla, the orthopedic surgeon who performed del Potro's recent knee surgery, talked about his rehabilitation process and his imminent desire to bounce back on the ATP tour. 
"In my first contact with Del Potro last year, I saw a guy who is an example of resilience, who overcomes everything presented to him. It is very difficult to become the number 3 in the world without these characteristics; someone loose-headed couldn't be," Jorge Chahla said. 
"I'm very confident he is going to be able to make it," feels del Potro's surgeon
The knee injury that del Potro suffered during the 2019 Queen's championship was rare among tennis players, according to Jorge Chahla. 
"It is an injury that is most common in car accidents or in other sports such as basketball, football or rugby. In tennis it's unusual," continued the surgeon. 
Chahla also mentioned the expectations around his comeback, as he strongly believes that it's a recoverable injury. 
ADVERTISEMENT
Article continues below this ad
Best news of the day. Del Potro's recovery is going well, he is back on court and hoping to play the Olympics.https://t.co/AfyKzX1cJF

— José Morgado (@josemorgado) May 6, 2021
"I have no doubt that Juan Martin is going to put everything of himself back. I'm very confident he's going to be able to make it. Clinically it has been progressing and evolving better than a normal patient. He's been training hard with the physical therapist, so does he in the gym alone, with good nutrition and discipline," the surgeon concluded. 
ADVERTISEMENT
Article continues below this ad
Finally, it's a piece of heartening news for fans across the globe to see Juan Martin del Potro back in action on a tennis court. The tower of Tandil is currently training in Miami with a physiotherapist and will visit Jorge Chahla in mid-June to review the status of his knee.