'He's Helped Us As Well': Nick Kyrgios Reminds of Novak Djokovic's Contributions Amid Australian Open Saga
Published 01/07/2022, 11:38 PM EST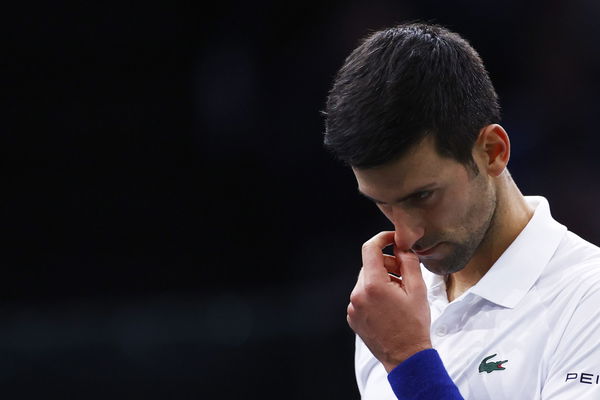 After the fiasco involving Novak Djokovic, his detention, and possible deportation in Melbourne, all of Australia has taken notice. The who's who of the tennis community have given their two cents on the situation as well.
ADVERTISEMENT
Article continues below this ad
Many believe that Novak Djokovic should not expect special attention from the government or Tennis Australia. On the other hand, others consider the current measures the border patrol took, too extreme.
Australian star Nick Kyrgios has now come out in support of Novak Djokovic.
ADVERTISEMENT
Article continues below this ad
Novak Djokovic was 'helping us out', Kyrgios reminds Australia
When asked if he had reached out to Djokovic after the mess in Melbourne, Nick Kyrgios admitted that the two weren't quite on talking terms. However, he did state that the two used to be friends, and practice buddies as well.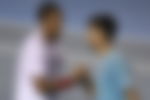 He blamed the media, which he believed had deepened the divide between the Serbian champion and himself. He thinks the press 'have blown it out of proportion', and made it 'thirty times worse'.
Similarly, Nick Kyrgios believed that the media was quick to forget just how helpful Novak Djokovic is. In fact, Novak had been extremely helpful and supportive to Australia during the bushfires between 2019 and 2020. Kyrgios said, "Most athletes wouldn't do that. They're selfish, most athletes."
Nick Kyrgios on Djokovic: I feel like he's helped us as well. Like during the bushfires, he was supportive, he was helping us out. We are so quick to forget I feel like, or the media is so quick to forget or so quick to jump on things like this and forget he's actually helped us pic.twitter.com/wTuHNkajaj

— Reem Abulleil (@ReemAbulleil) January 8, 2022
Kyrgios, in his own words, chose not to forget Novak Djokovic's help. Furthermore, he even acknowledged how he could gain publicity by hopping on the bandwagon and calling Novak wrong for his actions. "But I don't think that is right," the 26-year-old star said.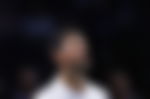 In that vein, Kyrgios chose differently. "I'm using my platform now to say we've got to do better, we have to do better," he claimed.
Kyrgios remembers Djokovic's helpfulness
"Me and Novak actually used to be like friends," Nick Kyrgios smiled and said. He then shared a story of when Novak Djokovic went out of his way to make Kyrgios feel helped and comfortable.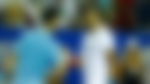 Kyrgios described how Novak was "one of the only players" who came to him when he was young, offering help. "(Djokovic) said, if you ever need anything, feel free to reach out and I'll be open to help," Nick remembered.
ADVERTISEMENT
Article continues below this ad
Look I definitely believe in taking action, I got vaccinated because of others and for my mums health, but how we are handling Novak's situation is bad, really bad. Like these memes, headlines, this is one of our great champions but at the end of the day, he is human. Do better.

— Nicholas Kyrgios (@NickKyrgios) January 7, 2022
Thus, Nick feels like it is a disservice to the Serbian for the media to so quickly forget his help to the country. "He's reached out," Kyrgios reminds. "He didn't have to do that."
ADVERTISEMENT
Article continues below this ad
Do you think Nick Kyrgios is right, or does Novak Djokovic's humanitarian aid does not obligate him to special medical exemptions Down Under?
WATCH THIS STORY: From US Open Disqualification to No Entry at Australian Open: Novak Djokovic's Biggest Controversies